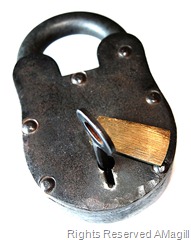 Security software is a multi-billion dollar industry and is growing rapidly. There are hundreds of commercial security solutions being sold at retail stores. Many notebooks come pre-installed with some form of protection from the dangers of the Internet. Every day, news outlets publish stories about worms or viruses being spread online and rendering computers inoperable. On top of all that, advertising works to convince people that computers are unsafe and insecure.
Even Apple's Mac computers, which market themselves as secure and superior alternatives to PCs, have additional software upgrades which offer an extra layer of security! What can you make out from all this noise and mixed information? You might find yourself wondering whether or not you actually need antivirus or Internet protection software. After all, most antivirus packages have pretty hefty price tags and are subscription services with yearly fees.
It's a bad idea to fully discredit security software altogether- though more experienced and web-savvy users will be able to identify phishing websites and catch automated malware downloads, millions of people fall prey to online hackers and exploiters annually. Having some sort of protection is a good idea and can help Internet users avoid a lot of trouble. Fortunately, you won't need to shell out a ton buy new software or continue paying a steady fee for the one that your computer originally came with if you use the following tips. You'll be able to keep your computer safe and save some money just in time for the holiday season!
Tip #1: Know what's already installed on your computer
Practically any computer you buy, be it a PC or a Mac, will come with some sort of built-in security program. For many beginners who will be using their computers for checking e-mails, shopping on mainstream websites, and watching clips on YouTube, the elementary defenses installed can be sufficient. Analyze who will be using your computer and what they'll be doing. People who aren't exploring the depths of the Internet or messing with P2P downloads won't need the same level of protection as those who are.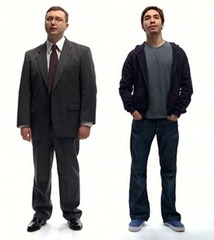 Windows Vista and Windows 7 both offer several security features for all users. These include User Account Control, a tool which requests confirmation whenever a significant change is made to your computer, and Windows Firewall, a mechanism which makes it easy to regulate what programs can use your Internet connection. Apple's OS has several built-in features which keep your Mac safe. Both types of computers continually upgrade the operating systems to deal with new online threats. If your computer will be used for the most basic tasks, these built-in security tools may be enough to keep you out of trouble!
Tip #2: Freeware is your friend
If you think you need more advanced protection and want to add an extra layer of security, check out the dozens of free antivirus programs available. Even a bunch of mainstream commercial security software developers offer free versions of their products for home use.
For example, Avast offers a full suite of free antivirus protection, as does competitor AVG. Another good alternative is the popular BitDefender. Even Microsoft has a special security application that's free for Windows users!
Tip #3: Shopping around is always a great option
Some of you may want the highest level of protection available and will elect to buy a commercial antivirus suite. Even if you have your heart set on buying software, you may find that you won't need to spend quite as much as you think. Retailers are always running special promotions and offers on security software, meaning you'll be able to get top-notch protection for a great price!
Newegg is offering a one-year subscription to CA Anti-Virus Plus Anti-Spyware 2010 for free after a $50 rebate. Frys has Norton Antivirus 2010 for $9.99 after rebates. You just missed out on a money-making offer from Amazon.com which would netted you around $30 for purchasing McAfee Total Protection 2010! Fortunately, these special promotions pop up all the time- keep an eye on our Deals section to learn about the best ones!
Advertisement