If your notebook doesn't have easy to see LEDs to let you know that you have turned on Caps Lock, Scroll Lock or Number Lock; the free Keyboard Leds program may be your new best friend.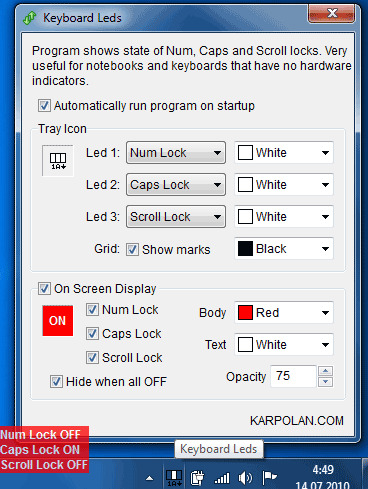 Keyboard Leds adds a small icon to your system tray, near your clock, that lets you see if you have activated any of these keys. It can also be configured to show a pop up when you activate a Lock key so that you don't type a line of gibberish.
Keyboard Leds is a free tool that works on Windows systems. If you find yourself constantly turning on Caps Lock when you don't mean to you should look into making Caps Lock act like a shift key or disabling it to prevent lost time. You can do that and remap other keys using SharpKeys.
Via DownloadSquad
Advertisement