Apple has finally listed some of its Black Friday deals at Apple.com. Apple is taking $101 off many Macs for Black Friday, including the 13″ MacBook Pro.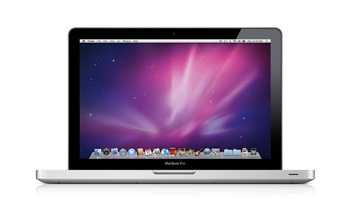 The entry-level 13″ MacBook Pro, which has a glossy screen, 4GB of RAM, a 250GB hard drive, a backlit keyboard, a 2.4 GHz Intel Core 2 Duo processor and a DVD burner. The MacBook Pro has a whopping 10 hours of battery life. Unlike other laptop manufacturers, Apple's battery life estimates are often quite accurate.
If you are having a difficult time deciding between the MacBook Pro and the entry-level 13″ MacBook Air, you should understand the trade-offs of each.  The MacBook Air is much lighter and portable. The MacBook Air has a much faster drive, but it only has a 128GB capacity, about half the capacity. Also the battery life is a little bit longer on the MacBook Pro. The MacBook Air has less ports and doesn't come with a DVD drive.
We have a full MacBook Black Friday buyers guide ready to help you make your choice. And here is a video review from MacMall:
For other Apple Black Friday deals, check out our roundup. There are deals listed from other stores as well.
Advertisement