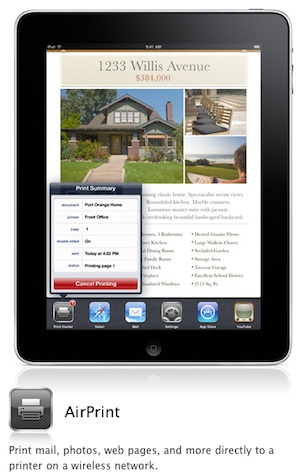 All the rumors and back and forth about whether Apple will include AirPrint in iOS 4.2 or now may now be moot since creative minds have hacked their way into using the new feature right now with OS X 10.6.5 update released Wednesday.
Hardmac has the steps, if you are so inclined to try it out. It requires a file download and then some some simple operations and then a printer attacked to a Mac should be able to print from an iOS 4.2 device.
Of course you will have to wait for the download or get your hands on the beta versions of the new iOS to test it out. But if the new feature is disabled in the update, this will be a way to try it out anyway.
Advertisement