UPDATE: This has now been denied by the company's CEO according to MacWorld.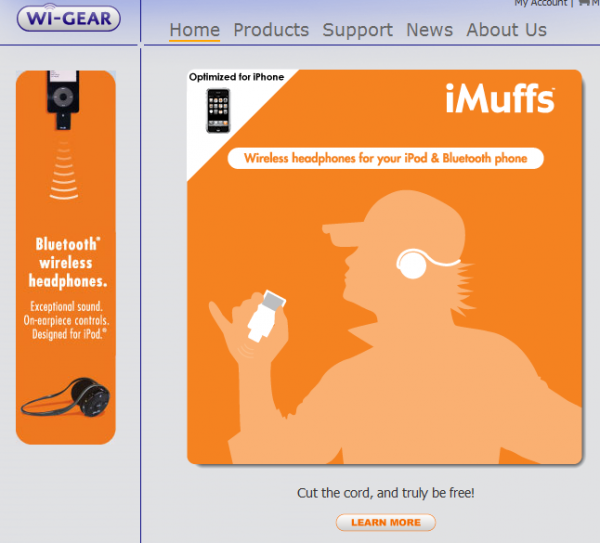 9to5Mac is reporting that two months ago, Apple purchased a small Bluetooth accessory maker and is shuttering the company.
Wi-Gear made accessories designed specifically for Apple's MP3 products including the iPod and iOS devices. One popular product was called iMuffs, "Wireless headphones for your iPod & Bluetooth phone."
The source speaking to 9to5Mac said Apple plans to use the resources of the company to develop their own Bluetooth accessories for their iPods, iOS devices and MacBooks. Wi-Gear's co-founder is now on staff with Apple as an engineer, having been hired two months ago, when the company was reported to have been purchased.
The companies web site has the following posted on their "About" page:

Advertisement