Here are our picks for the best MacBook accessories. Apple's newest laptop, the 12-inch Retina MacBook, has garnered both praise and criticism for its ultra-simplistic, single-USB port design. While that makes it extremely portable, it also means you need a few accessories to really make the most out of the new MacBook.
The biggest change in the new model, to end users at least, isn't the fact that the notebook is the most portable laptop Apple has ever made. It isn't the new keyboard, or the Force Touch trackpad. It's not the Retina display or even the fact that you can charge it via USB. No, the biggest change for many long-time MacBook users is the fact that their new 12-inch Retina MacBooks only has a single port (well, two if you count the headphone jack, but I don't).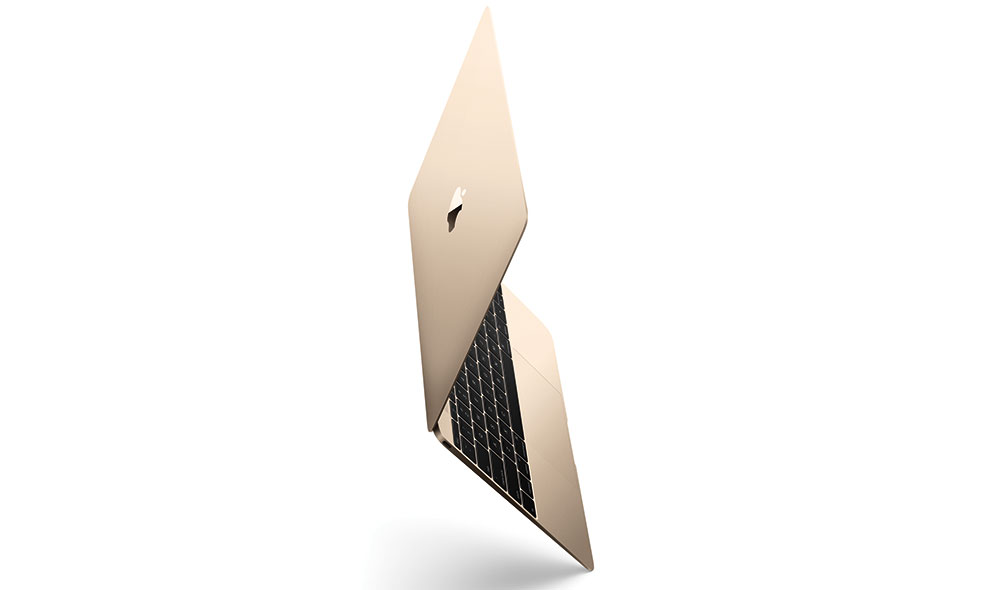 That means that you are automatically constrained in how you can use it. No SD card slot, no using a USB port while you're charging your laptop – you can't charge your laptop and your iPhone at the same time anymore.
From Apple's point of view, this is because they want to steer you to using the cloud for everything. No need for USB drives; your files are online. No need to charge it or your phone; the batteries are good enough. No need to…you get the idea. From an enthusiast's point of view, however, the single USB port just seems so limiting – fortunately, USB is an open standard, and nature (or in this case, a thriving ecosystem of third-party accessory manufacturers) finds a way.
The Skinny Sleeve for MacBook 12″
It seems a crime to go and spend $1300 on a new 12-inch Retina MacBook and not have something sleek to protect it. That's where Acme Made comes in. A product of a San Francisco design firm, the Skinny Sleeve wraps your 12-inch MacBook in a shell of neoprene, and secures your laptop with a strip of elastic.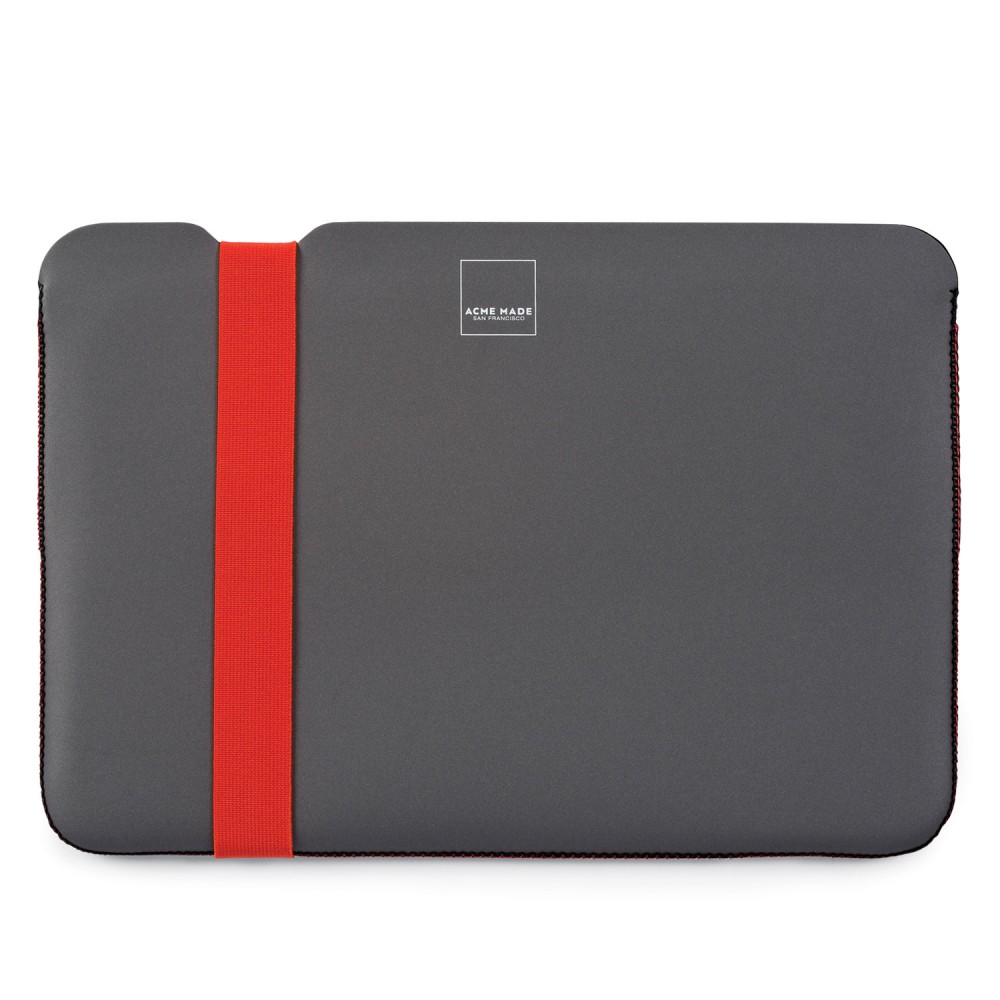 It's not a new design; similar cases have catered toward Apple users for years. But it's one of the first to target the new, smaller MacBook, it comes in either black or a grey and poppy red color scheme, and it's just $40.  That's hard to beat.
SanDisk 32GB Flash Drive for Type-C Ready Smartphones and Tablets
Apple might want you to think that all your data can be streamed wirelessly thanks to high-speed 802.11ac wireless networking, but sometimes you need to move something around on the go, and SanDisk has a USB drive that's already compatible with the new MacBooks.  Called the SanDisk 32GB Flash Drive for Type-C Ready Smartphones and Tablets, the USB drive is actually designed to work with newer Android phones that have a USB-C port.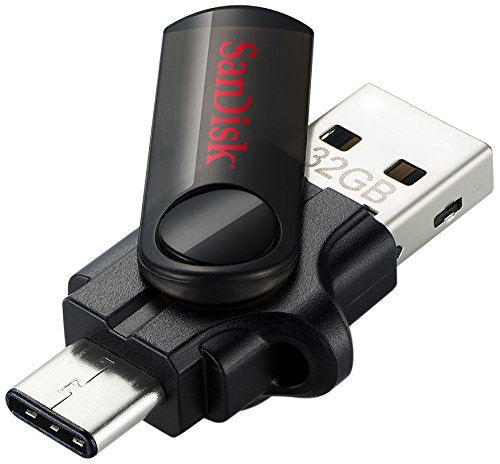 Still, that doesn't mean it won't work with the MacBook. One side has a traditional USB 3.0 port, for plugging into older MacBooks Air or Pro, and the other has the new universal Type-C connector used by the Retina MacBook. It's a quick way to move data from one PC to the other. At $42, it's a little pricy for a 32GB drive in 2015, but it's well-designed, extremely small, and generally worth the price.
Monoprice and Kanex USB-C Cables
Whenever Apple comes out with a new product, they introduce a series of ridiculously overpriced adapters to go with it, and the USB-C converters made the 12-inch MacBook are no exception.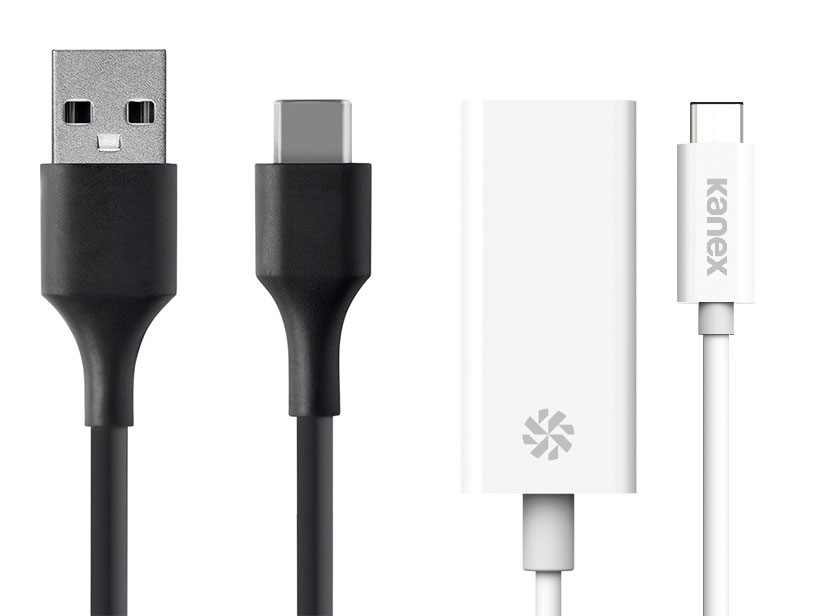 Unlike previous products, however, the USB Type-C port used on the new MacBooks isn't an Apple proprietary standard, so no companies have to pay licensing fees to make products – it's open and out there. Both Monoprice and Kanex have introduced cables (priced between $8 and $40) geared at new MacBook buyers – cables to convert USB 3.1 Typc-C to regular USB 3.0, VGA, HDMI, and Gigabit Ethernet. You'll notice we haven't linked to Apple's adapters here, and that's because their most useful model, the $79 Multiport Adapter that gives you USB-C, USB 3.0, and HDMI ports, is riddled with complaints about broken HDMI functionality.
Apple AirPort Time Capsule 2TB and Apple AirPort Time Capsule 3TB
One of the few downsides to making your notebook ultra-portable is that it becomes much easier to lose. Whether you leave it in an airplane seat pocket, or someone swipes it from the coffeeshop counter next to your americano, it adds up to the same thing – an instant loss of all your data.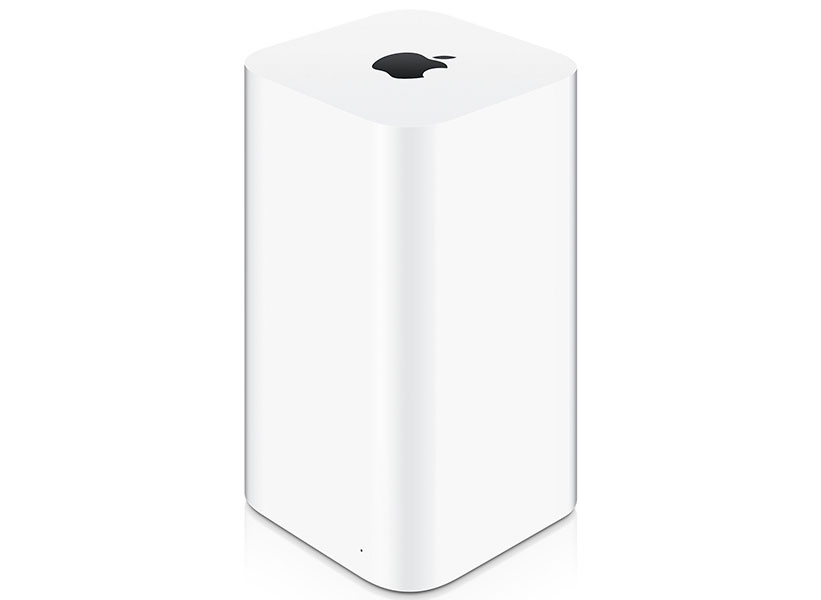 Apple provides a tool called Time Machine inside of OS X (and here's how to use it!) that works to regularly back up all of your computer's data. They also produce a product called the AirPort Time Capsule that works seamlessly with the Time Machine backup tool. It combines an 802.11ac Wi-Fi router with either a 2TB drive ($299) or 3TB drive ($399). While backing up your data is one of the most important things you can do with your computer, it's also one of the most forgettable – so why not make it automatic?
TwelveSouth PlugBug World Charger
Did you know that the 12-inch MacBook only has a single USB port? I'm not sure if I've mentioned it enough. One of the more frustrating complications of that design choice is that you can't charge both your iPhone and your MacBook at the same time – and while the MacBook gets reasonable battery life, that time will be cut short if it's working to charge your phone all day.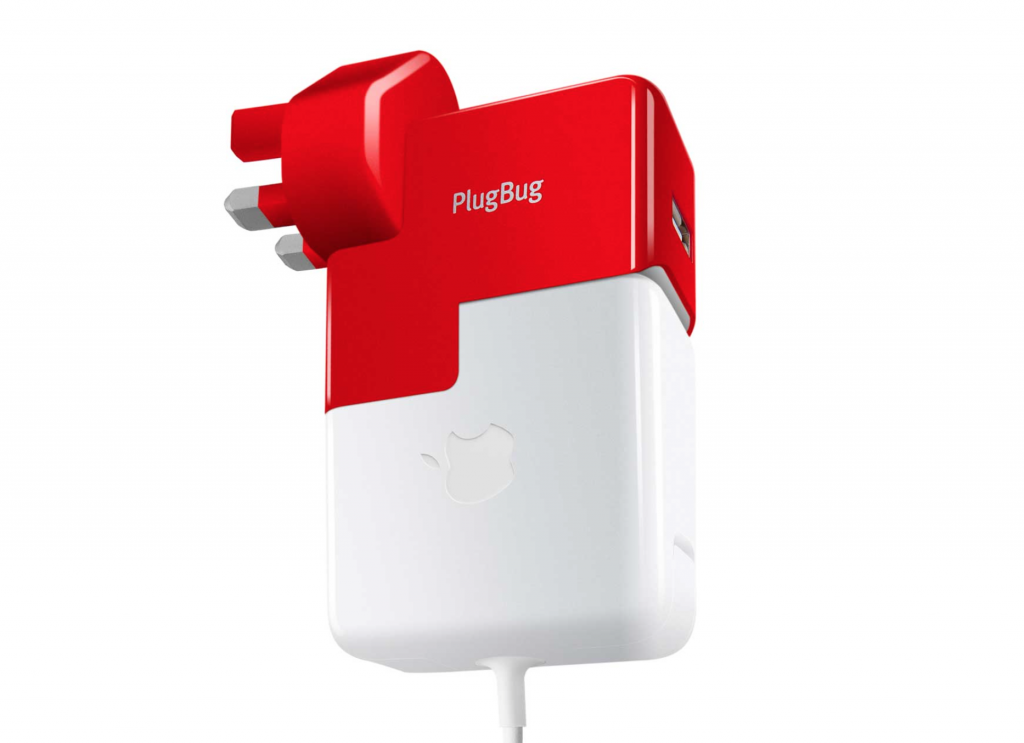 TwelveSouth have come up with an interesting solution to the problem. Called the PlugBug World ($45), this charger requires you to pull off the part of the adapter that you plug into the wall (don't worry – it's designed to do exactly this), which lets you slot the PlugBug right in its place. In addition to coming with all the necessary travel adapters for various places around the world, the PlugBug adds a USB charging port right on top of your MacBook's USB charger (you can also use it as a standalone charger at home). Now you can charge everything at the same time! Phew.
Anker USB-C to 3-Port USB 3.0 Hub with Ethernet Adapter
This useful gadget from Anker lets you turn your single USB-C port into three full-sized USB 3.0 ports – from there you can plug in any standard USB device, like flash drives, game controllers, or external hard drives. There's also a Gigabit Ethernet port, which is particularly useful when traveling as some hotels charge for Wi-Fi but provide wired internet access free of charge.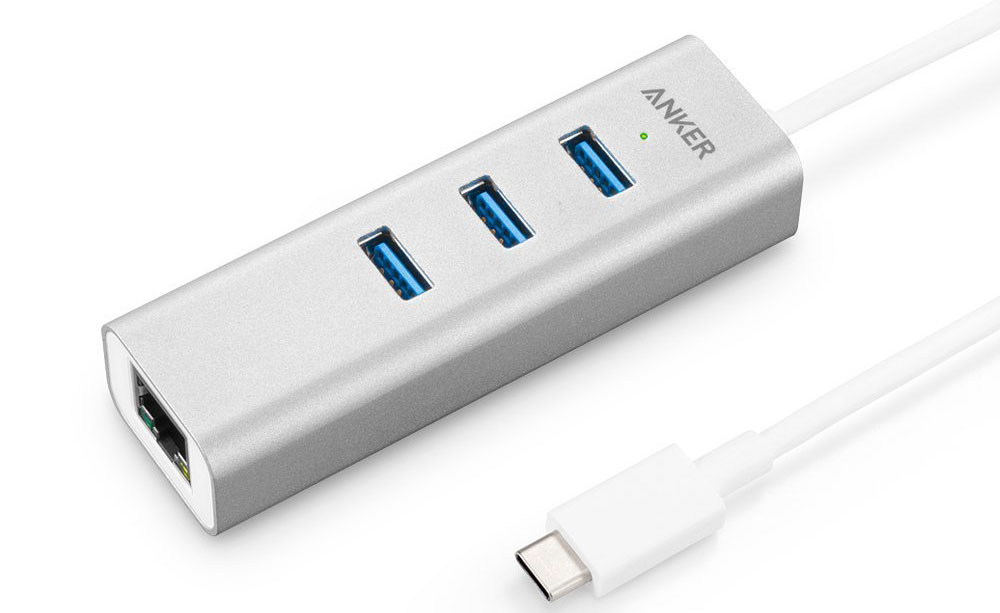 While the Anker hub looks like it was custom made to match the new 12-inch MacBook (and it likely was), it will work with other USB-C-equipped laptops, like the new Google Chromebook Pixel. At just $30, this reasonably priced accessory has a single flaw – there's no USB-C passthrough that lets you charge your laptop while it's being used.
Apple Power Adapter Extension Cable
You know the cool optional cable that comes with Apple's MacBooks Air and MacBooks Pro? You pop off the prongs of the power adapter, and plug this instead, letting you get another several feet of cord length (and making it easier to plug your laptop into a crowded stretch of airport power outlets).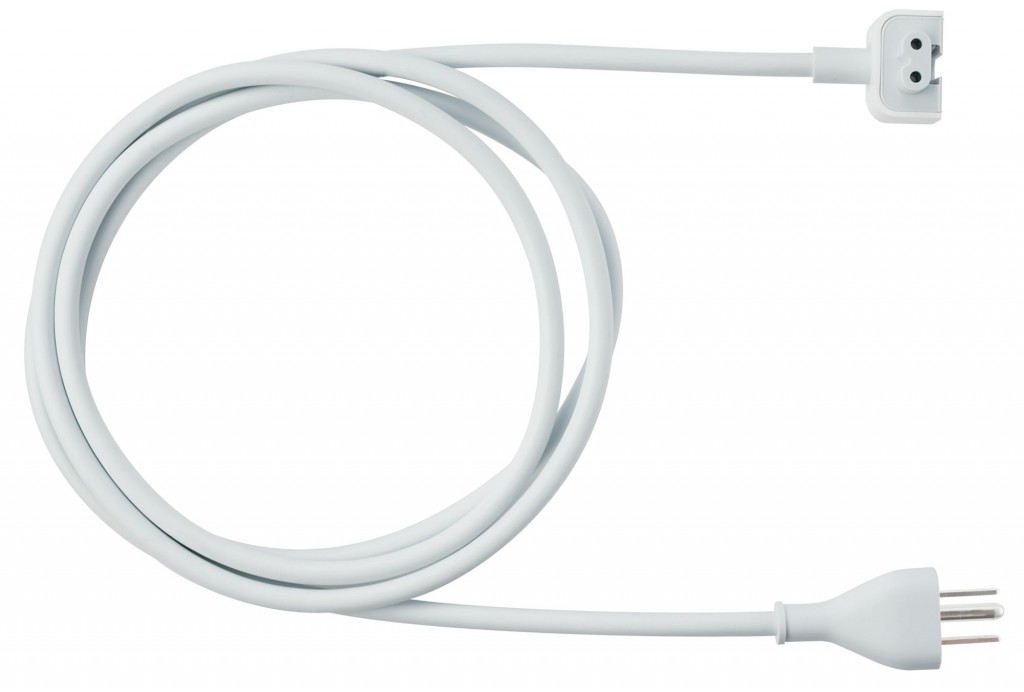 Well, unfortunately, the 12-inch Retina MacBook doesn't come with one. But fear not, as Apple lets you buy it separately. It's not even that expensive, at $19, considering how much it can make travel easier to deal with.
Apple iPad Mini 4 or Apple iPad Air 2
"Okay," you say. "This is getting ridiculous – an iPad is not an accessory for my Retina MacBook." Just hear me out. While the 12-inch Retina MacBook has a nicer screen than most laptops, it's still just 12 inches, diagonally. That can start to feel a little cramped, especially if you're working with multiple programs at once.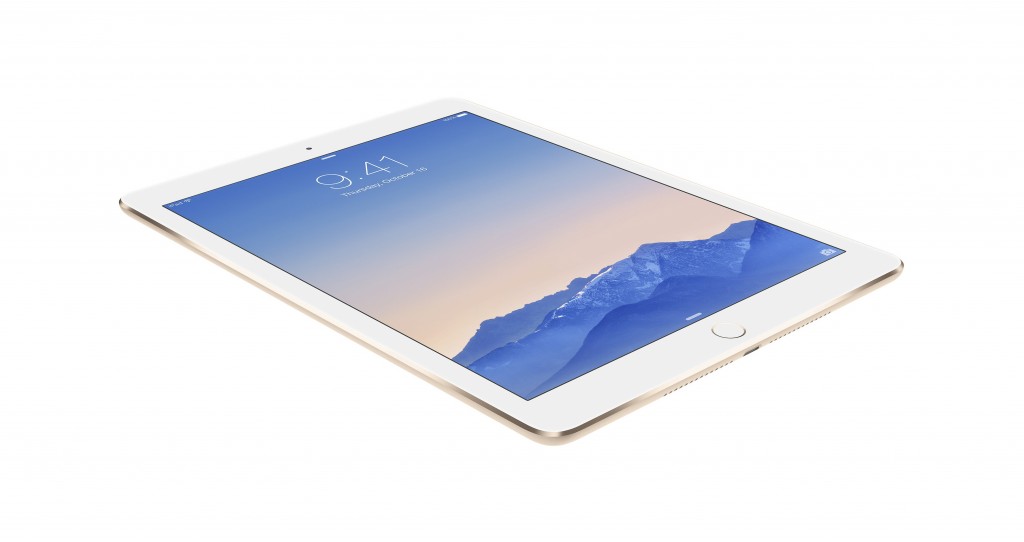 What makes an iPad such a useful accessory is the software running on it. Apps such as Air Display 3 or Duet Display (each cost around $15) can turn your iPad into a secondary display for the MacBook – you can choose between using a wireless connection or plug it in via USB, which tends to eliminate lag and give you an extremely useful second display no matter where you are. Unfortunately, this is our most expensive accessory, as the iPad Mini 4 starts at $399, while the iPad Air 2 starts at $499. On the plus side, think how good a golden iPad would look next to a golden MacBook.
Anker PowerCore 15600mAh Battery Pack
The second Anker accessory to make our list of the best accessories for the Apple Retina MacBook, this battery pack manages to pack in 15600mAh of energy (that's nearly three times the capacity of the battery inside of the 12-inch Retina MacBook!) for just $29.

I've been extremely satisfied with this exact battery pack, using it to charge multiple iPhones multiple times, and it manages to keep on truckin'. The battery is surprisingly given how large its rated capacity is, and it stores away easily at the bottom of your bag. The downside? You'll need to pick up a USB Type-C to USB 3.0 cable in order to use it, as it only comes with traditional USB cables. You can snag a high-quality adapter from Google for just $13.
Advertisement