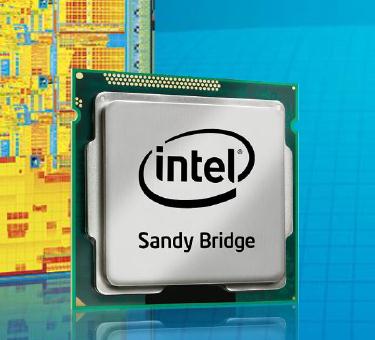 This week at the Intel Developer Forum Paul Otellini, CEO of Intel announced the next generation of processors that many consumers will see in their laptops, tablets and desktops in 2011. The new processors, called Sandy Bridge, are aimed at meeting the media demands of many consumers who want to use their laptops to edit and share high quality photos, HD video and even play games while delivering a better overall user experience.
While the events at IDF are geared for developers and "geeks" we wanted to break down what the new Sandy Bridge processor platform means for you, the average consumer, so that you can make a smart shopping decision now and in the future.
What is Sandy Bridge, and why should I care?
Sandy Bridge processors are the next version of the Intel Core i processors that you'll find inside many notebooks at Best Buy and other retailers. These newer processors have many differences from those currently on store shelves, but the biggest is that they are designed to give you more graphics power without paying extra for a discrete graphics solution.
Currently users who want to play modern games or edit HD photos and video faster pay a premium for a discrete, or higher end graphics solution from ATI or NVIDIA (you'll know if your notebook has this by looking for a fancy name like GeForce or Radeon on a sticker on your palmrest). Next year when the new notebooks come out in January and February with Sandy Bridge processors they will have better graphics power that, in theory, will allow users to play games and other multimedia tasks without a discrete GPU.
According to Tom Piazza, an Intel Fellow, the graphics solution in the Intel Sandy Bridge processors will allow users to play mainstream games on their laptops, with the integrated graphics.
Credit: Laptop Mag
At the keynote Intel showed off a laptop running the recently released StarCraft II video game running on a Sandy Bridge processor without the need for a discrete graphics processor like those you'll currently find in gaming notebooks like the Alienware M11x.
How will Sandy Bridge Affect the Price of my next notebook?
According to Laptop Mag, a developer said that you will save money on your next notebook purchase because you won't need to buy a more expensive discrete graphics option. But it should be noted that there is no word on how the price of a Sandy Bridge notebook compares to the price of a notebook powered by a current gen Intel Core i processor with discrete graphics.
How will Sandy Bridge affect editing my pictures and video from my HD camcorder?
Yes! According to Laptop Mag, who was at the demo, Intel compared it to a notebook on store shelves today and saw that, "he Sandy Bridge system enhanced some photos more than twice as quickly as the original gen system. In the second, Sandy Bridge took mere moments to transcode 1080p video."
What about battery life on Sandy Bridge processors?
According to Intel, users will experience better battery life thanks to optimizations in the processor, turbo mode and the integrated graphics we talked about. During the keynote and demonstration there was no specific information given about how much longer notebooks with a new Sandy Bridge CPU should last so we won't be able to tell if the power savings will be noticeable until the systems arrive in early 2011.
Should I wait until Sandy Bridge processors come out before buying a notebook?
The easy answer for most consumers is, No. While the integrated graphics on Sandy Bridge processors next year will be more powerful than the processors on the market today there isn't a significant reason for consumers to hold off on purchasing a new notebook, especially with many new laptop models just announced last week. On the other hand, if you are planning to purchase a notebook with your Christmas money, you may want to see what the companies show off at CES 2011 in early January.
via Laptop Mag and Intel
Advertisement