The Game Developers Conference took over San Francisco last week and we were on hand to see what is coming down the pipe in terms of notebook and portable gaming. Chuong Nguyen was on hand at the Intel booth to spot the Razer Switchblade, an impressively small and adaptable gaming notebook.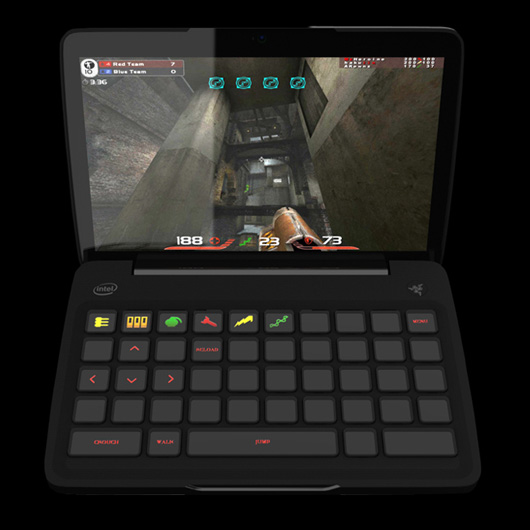 The Razer SwitchBlade is a concept gaming device which is powered by an Atom processor, Windows 7 and a touchscreen, but what really caught our attention is the dynamically changing keyboard. That's right, the keyboard on the Razer can change based on the task at hand, displaying a traditional keyboard while working in Word and switching over to gaming specific keys when  you launch a game. The really amazing part is that this is done with real keys that you can press and feel, not just a touchscreen that changes.
Razer Switchblade Prototype from GDC 2011:
The idea behind the concept notebook is that, rather than purchase extra keyboards or controllers for each game, the game could come with a Switchblade keyboard map that would automatically engage when the game launched.
It is still early, but we could also imagine users creating their own keymappings for common tasks to increase productivity and perhaps even a secondary market for keyboards created by top players.
Advertisement