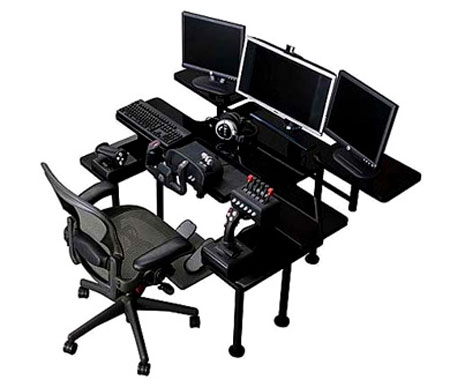 Right now, GDC 2010 is going on in San Francisco.  What is the GDC?  Its the Game Developers Conference,  It is the largest annual gathering of professional video and game developers, focusing on learning, inspiration, and networking. The event comprises an expo, networking events, awards shows such as the Independent Games Festival and the Game Developers Choice Awards, and a variety of tutorials, lectures, and roundtables by industry professionals on game-related topics covering programming,design, audio, production, business and management, and visual arts.
Why does this matter to us here at Notebooks.com?  Well, while most gaming folks use a desktop PCs, notebooks and now netbooks are now gaining ground.  Now gaming on a notebook has being going on for sometime.  Usually these notebooks have been modified with additional RAM, video mods, and other gaming attributes.  They have always been expensive.  But, what if you want to game but only have a netbook to use?  Can a gamer be satisified with a netbook?
Netbooks are becoming the quickest entry point into the notebook martketspace due to their price point, battery life and portability.  At the GDC, many major players in the gaming development industry are supporting this new platform.  In their minds, a netbook is just another class of PC.  Developers have to consider things like screen size, user interface and performance to scale their content accordingly, but there is nothing barring some of today's great PC games to be ported to a netbook platform.
So, the folks over at Netbooknews.com are at GDC and were able to talk to the folks at Intel about their Intel Level Up competition that challenges game developers to develop to the netbook platform.  This is a great way for Intel to tie in their already popular Intel App Up program.  Game developers can develop for Level Up and then distribute in App Up.
Will netbook gaming take off?  Its certainly something to watch.
Advertisement