Microsoft is releasing a new mouse called the Microsoft Arc Touch Mouse with a touch scrolling panel and the ability to be morphed into a flat or arc shape.  Their web site says, Curve for comfort, flatten to pack."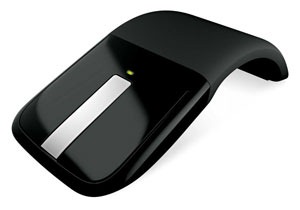 It is similar to the previous Arc Mouse, which had a similar shape. The most interesting feature is the part of the mouse that gives it the arc shape when up off the table and then flattens to make it quick and easy to put in a computer bag or pocket. It also has a touch strip for scrolling up and down with just a flick of the finger. The most useful part of the mouse is the BlueTrack Technology that will mouse around on many different surfaces that are usually problematic for a mouse, like glossy or rough surfaces. The micro transceiver will snap into the bottom of the mouse to also help with easy portability. When the user is finished, there is an on/off switch to save the battery.
The Arc Touch Mouse is a 2.4GHz wireless mouse with a USB Nano Transceiver and a 30-foot range. The battery should last around 6 months according to the tech specs at Microsoft.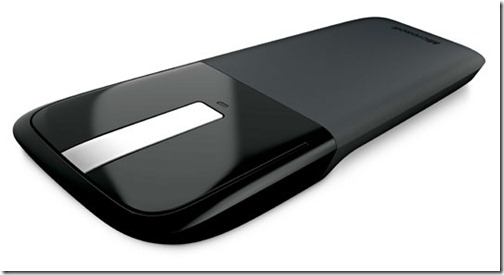 Advertisement