Microsoft Office Excel 2010 comes with many new features and improvements that both casual users and number crunchers will enjoy. Microsoft has rewritten almost all old functions to improve performance and accuracy in Excel.
I have been using Excel for the past few weeks, taking a look at the new features, and the more I use it the more I like it. Excel 2010 is definitely improved in performance and has reduced graphics clutter when compared to Excel 2007. In addition to performance improvements, the following new features and enhancements make Excel 2010 a joy to use.
For a look at what's new in Word 2010, check out our Word 2010 New Features Roundup.
Improved Ribbon: Microsoft introduced ribbon in Office 2007 but it is included in the list of new features because it has come a long way. The ribbon in Office 2010 is an enhanced, cleaner and more customizable tool. It is easier to change the behavior of the ribbon including adding your own shortcuts and hiding it if you don't need to use the ribbon.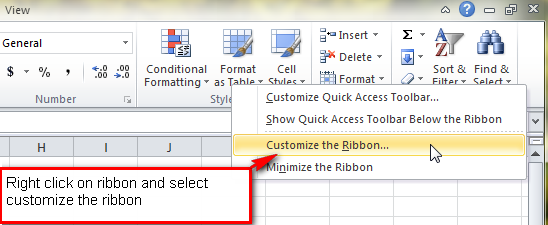 Paste option: Microsoft has also introduced a new paste option. This option will show up when you right click to paste. The paste option will change depending on what you are doing, so you might see different options when you past a picture than you would if pasting text.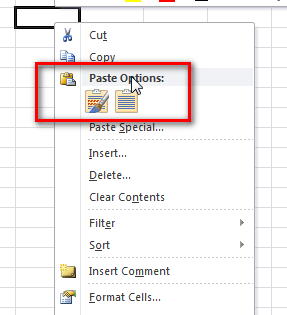 Sparklines: Sparklines is one of most exciting features of Excel 2010. Sparklines are tiny charts that appear within a single spreadsheet cell. Basically Sparklines are a visual way to display numbers. Sparklines help bring meaning and context to numbers being reported and, unlike a chart, are meant to be embedded into what they are describing. The advantage of Sparklines is that you can represent more chart in same amount of excel compare to actual chart.
Excel 2010 has added three kind of Sparklines Line 

, column 

and win loss

.
Sparklines are available under the Insert file menu. See below screen shot.
Sparklines can be given custom colors also. Select the color palette under the Sparkline tools. See below screen shot.
Below are some screenshots of Sparklines usage: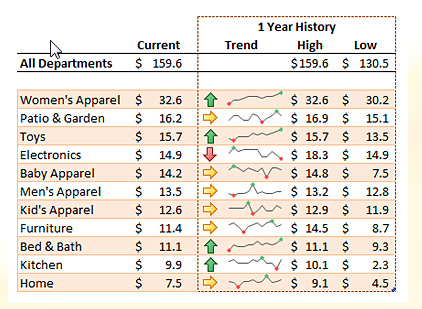 Sparklines feature video:
Slicer: Slicer is another new feature on Excel 2010 which helps to filter the data in pivot tables. Pivot tables are used to summarize the data and with the introduction of Slicers, you can visually filter the data on pivot table and quickly find the data you are looking for.
This helps you dig deeper in your data with less hassle. Slicers can be moved and resized like charts. A Slicer will get updated automatically when there is any change in pivot tables. You can place Slicers anywhere you want in the excel sheet and you don't need to move the pivot tables to do that.
Like the Sparklines, the Slicer feature is available under the Insert menu.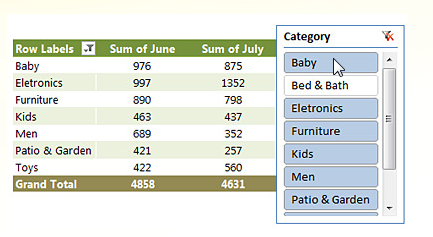 Excel 2010 Slicer feature video:
Protected view: like Word 2010, Excel 2010 features protected view. If you open any downloaded file from the internet or an old version of Office, you won't be able to edit the file right away.
This is because Excel 2010 opens such files in protected mode, and by default editing is disabled to prevent a virus or malicious code from running. If you know where the file came from and trust it then you can enable editing with one click.
You can also open any file in protected view by using the Open button.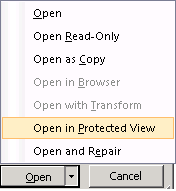 Co-author: One of most notable feature in Excel 2010 is co-author. With excel 2010 you can use the Excel web app to edit a workbook with your colleagues at the same time, even if they are at different location. When someone else opens and edits the workbook in the Excel web app while you have it open you'll see the number of editors in the workbook on the status bar, at the bottom-right corner of the screen.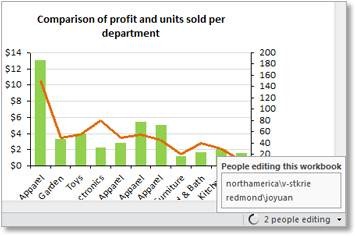 If you open an Excel file from a network share for editing and someone else tries to open the same file they will also be able to co-author the file with you. This is a very useful feature, and one which should make collaboration easier, even with remote workers.
PowerPivot for excel add-in: PowerPivot for Excel 2010 is a free Microsoft tool to enhance your Excel capabilities such as fast manipulation of large data sets and is designed with business users in mind. Business users can publish and share analysis through Microsoft SharePoint. In short, PowerPivot for excel is a data analysis tool that delivers power directly within the Excel by providing user friendly methods of performing data analysis.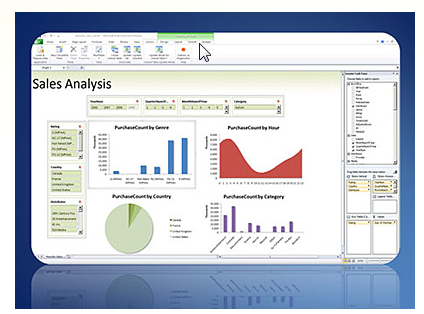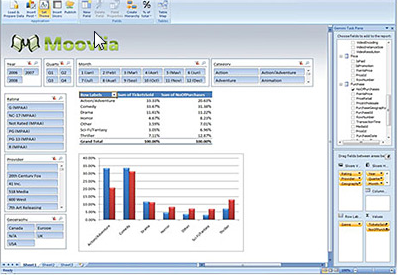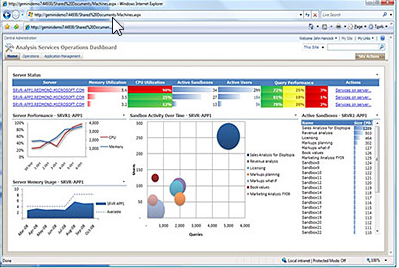 Please visit PowerPivot.com to learn more about PowerPivot for Excel.
64 bit support: Unlike the Windows operating system, Office 2010 is not coming in 32 bit and 64 bit versions separately. Instead, Microsoft is allowing users to choose between 32 bit and 64 bit during the installation. So, if you have a 64 bit operating system then you can choose the 64 bit office suite to take full advantage of 64 bit performance.
To find out the overview of Excel 2010 please see below video from Microsoft.
Advertisement