Microsoft Word 2010 is the follow up to Word 2007, which introduced the office "Ribbon" to Microsoft's Word processing software and office dwellers worldwide. It has been three years since the release of Office 2007 and many users have been using Word 2010 as part of the free Office 2010 Beta, including Notebooks.com writers, to look at new features and a refined "Ribbon".
On June 15th Office 2010 will be available for purchase direct from Microsoft, on Amazon and at retail outlets. In order to help you decide if there are enough new features in Microsoft Word 2010 for you to upgrade we have put together a collection of new and updated features.
Office Web apps: One of the biggest changes is the addition of Office Web apps. This online cloud office suite includes a Word app that will allow you to edit and share word documents from any computer with an internet connection. This feature is free for home users, students and small businesses; all of which will appreciate the ability to edit their documents without installing any software.
What is new in Microsoft word 2010: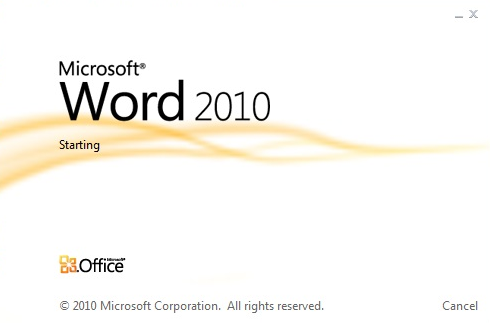 Save Word documents to Skydrive: Microsoft Office 2010 includes many new features to share your files with others, one of which is the ability to upload any document directly to the SkyDrive. SkyDrive is a free cloud based storage service from Microsoft which gives users 25GB of storage. With SkyDrive you can store all your documents and access from anywhere you can get an Internet connection. You can upload the document right from your Word document as one of the "Save & Send" options. You need to have Windows Live or MSN account to upload documents to SkyDrive.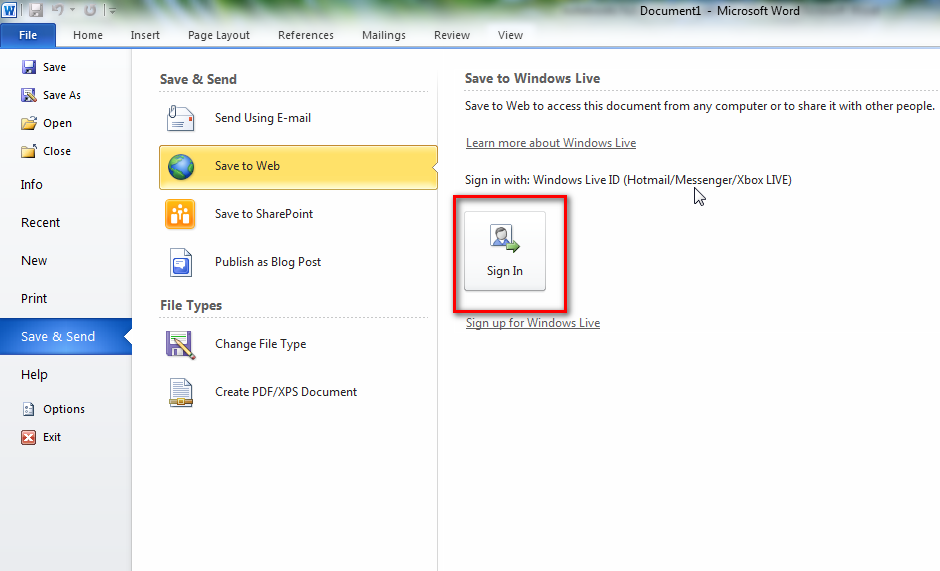 Collaboration:  Collaboration, or Co-authoring, is one of most exciting new features in Word 2010. Co-authoring allows more than one person to edit a document at same time. Word 2010 will not only allow users to edit the document at same time but will also let you know how many people are editing it and share changes. As soon as you open a shared document the word status bar will let you know that if it's being edited by someone else and you can begin co-authoring.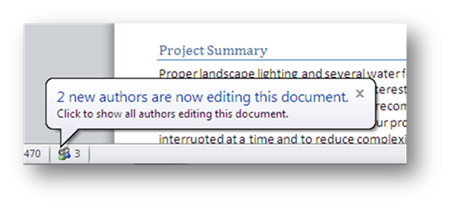 If you click on the users icon you can see who else is editing the document as shown below. You can also view this information in the File->Info pane.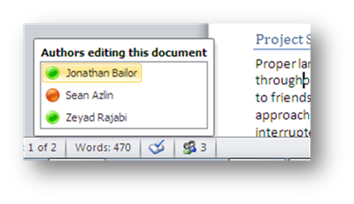 Photo editing / Artistic effect: Microsoft Word 2010, and other tools like Excel 2010 and Outlook 2010, have built in photo editing tools to provide users with access to basic functions like sharpen, blur, brightness, contrast and more. There is also an option to change the color of an image or apply an artistic effect. This tool won't replace a dedicated photo editing program but will help users make quick, simple edits faster.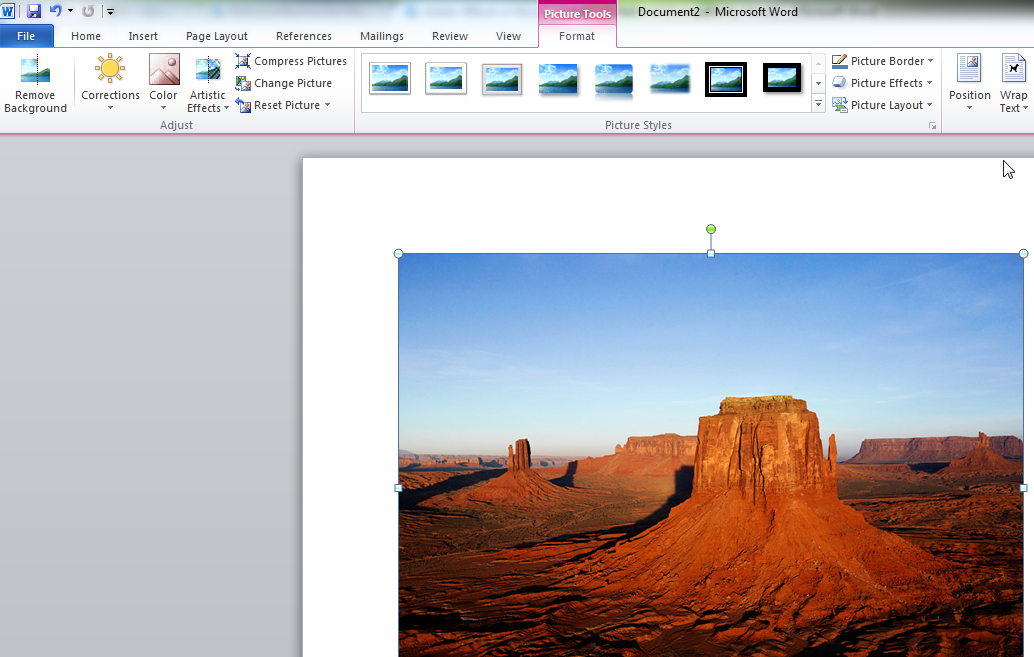 As you can see in above image this photo editing tool has a background removal feature which lets you quickly mask images to retain figures in foreground.
Navigation Pane: Another new feature on Word 2010 is the navigation pane. This replaces the "Find" window which used to appear when you used "CTRL +F". With the Navigation Pane, your search will work much faster and allow you to see heading view, thumbnail page view and the search result. An example of the Navigation Pane is shown below.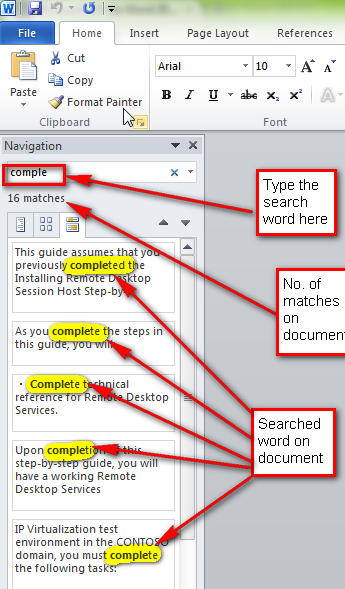 Screen Capture:  Word 2010 also comes with a screen capture tool to take screen shot of any important part of document. This basic screen capture tool is not replacement for more advanced screen capture software, like Snagit, but it's very useful and handy if you are looking for only basic screen capture tool. It is especially handy if you are writing a short tutorial for coworkers or to help a friend or family member remember how to do something.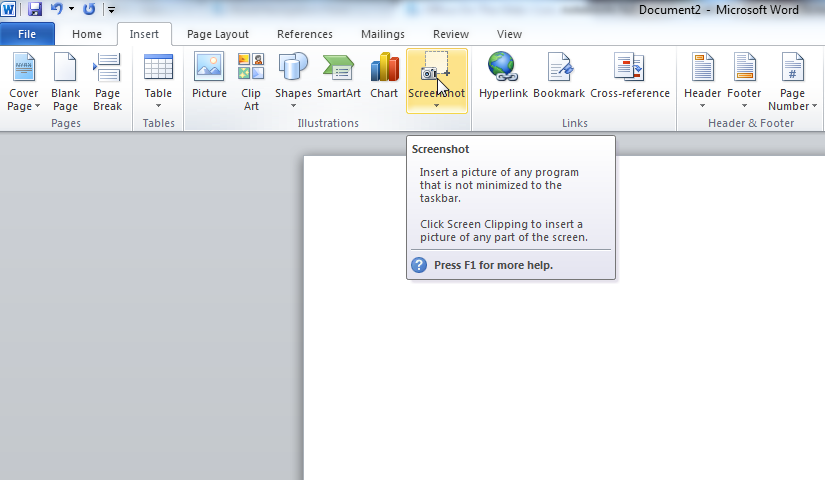 Convert old office documents to a new version: If you have created a Word document in previous versions of Microsoft Office it will open up in compatibility mode which means you won't have access to all of the new functions in Word 2010. Microsoft Word 2010 provides the ability to easily convert old documents into the current version of Word so you can make use of all the new features. This was available in Word 2007, so it isn't new, but it is worth noting for users who have a large number of old documents.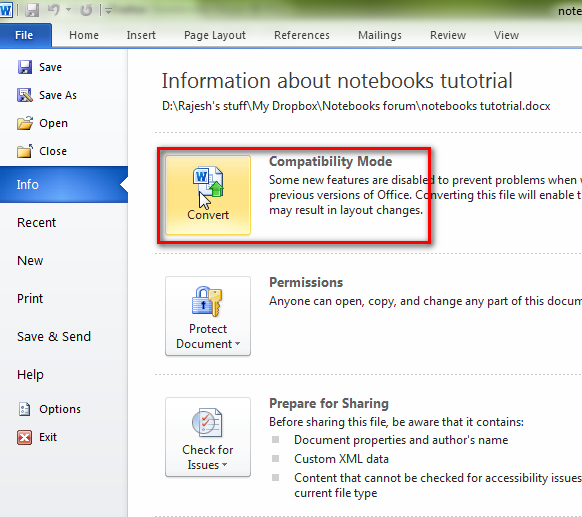 Available Templates: Office 2010 comes with a big library of templates, add-ons, updates. With these templates you can directly jump into work. Some of these templates are also available as a free download for Office 2003 and Office 2007. Please visit Microsoft's template page to download these templates.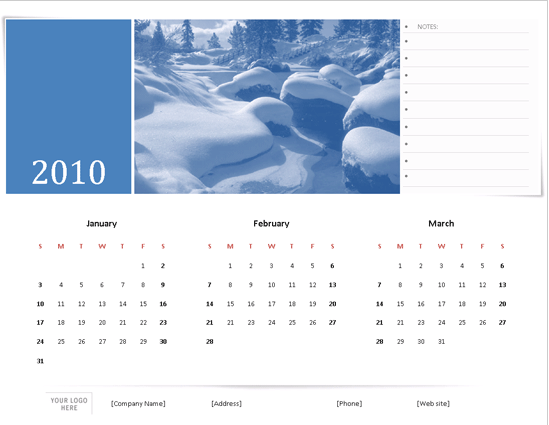 Printing has become easy:  Printing has been significantly improved in Office 2010. The new print menu in will allow you to change the print settings as well as see the print preview in the same window.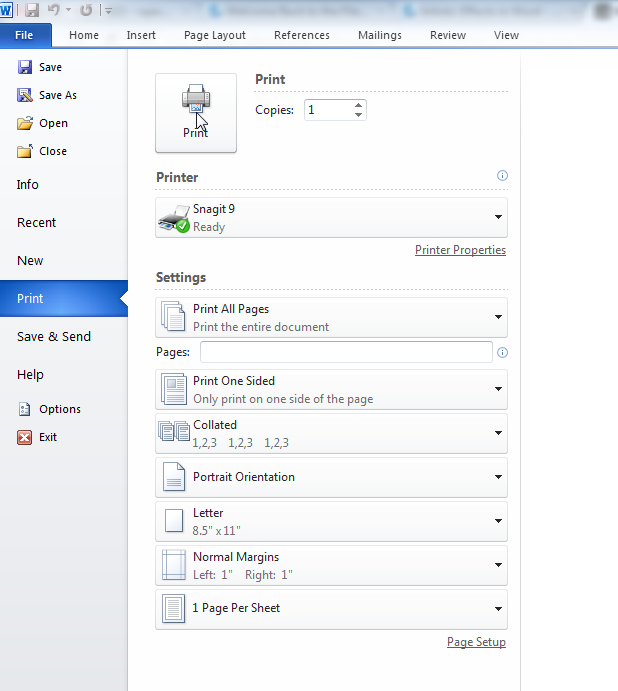 Text Effects:  Office 2010 will also let you decorate your heading in fancy way with new text effects features, easily accessible from the ribbon.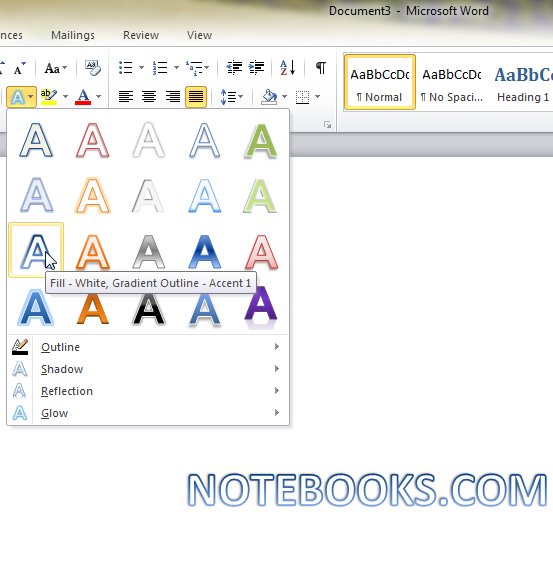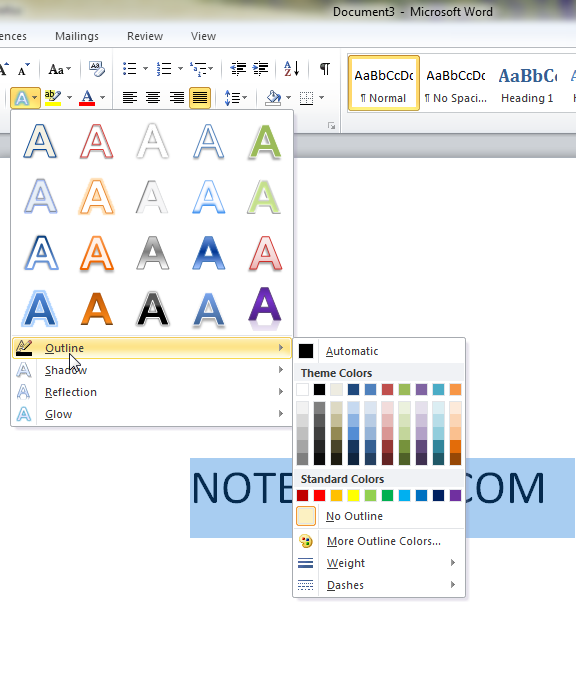 Enhanced security: Word 2010 includes enhanced security to protect users from downloaded files. If Word detects that you are opening a document from the Internet, it will open the file in protected mode. If you trust the file and want to edit it, you can do that with one click.
For an overview of Word 2010 features, check out the "What's New?" video from Microsoft.
Advertisement