A MacBook update was spotted in Vietnam where Tinhte even unboxed a new 2.4GHz Intel Core 2 Duo powered MacBook. This new MacBook might be available as soon as Tuesday, when a new MacBook Air is expected to be unveiled.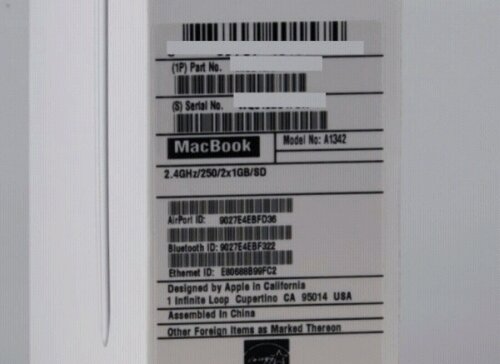 The faster processor isn't the only change, the MacBook update will also receive a GPU upgrade to the NVIDIA GeForce 320M graphics processor with 256MB of DDR3 RAM.
If this is all real, then the $999 Macbook would be sporting the same processor as the MacBook Pro. The model number is still, A1342, which represents the minor nature of this upgrade; but it is still a welcome refresh to the MacBook line.
Perhaps we'll see Apple upgrade the 13″ MacBook Pro model to an Intel Core i3 with some redesigned interior this fall to keep a bit more differentiation in the 13″ Apple notebook segment.
Check out the upgraded MacBook unboxing below:
Advertisement