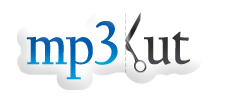 There are lots of free applications, like Audacity and Wavepad, which you can use to edit an mp3 for use as a ringtone, but many users find the tools too complicated to use without help. Unlike these desktop tools MP3cut, a new online tool, will have you making ringtones from your non-DRM'd mp3s and audiofiles in minutes.
MP3CUT is fairly simple, easy to use online application that will let you create a ringtone on just three steps.
Step 1: Upload your favorite mp3.
Step 2: Select the desired section of the song.
Step 3: When you're ready click split and download to save the ringtone to your computer.

Please note that your cell phone must be able to play mp3 files as ringtones in order to use ringers downloaded from MP3cut. If your phone was purchased within the last year or two it should have this capability.
Advertisement