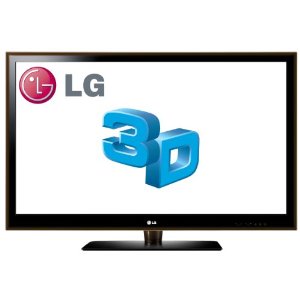 People put a lot of thought into what their movies, video games and other digital content will look like when they're getting ready to buy a new HDTV. But most people don't think enough about what all that high-def content will sound like. Even the most expensive HDTVs deliver relatively poor audio through tiny speakers that are almost an afterthought.
When I purchased my new HDTV, I decided to get something relatively affordable so I'd have some cash left over for a new receiver. I know that a decent home audio experience paired with a mediocre HDTV can provide a better viewing experience than the best HDTV on the market with its built-in speakers. I haven't purchased a receiver for about 12 years, which means my Harmon Kardon is beyond obsolete and I'm out of the loop as far as audio receiver technology goes. While I do have a Blu-ray player in the form of a PS3, I also haven't gone Blu-ray player shopping before.
Rather than start shopping at Best Buy or Amazon, I decided to ask the experts from Dolby to get me up to speed. Craig Eggers of Dolby was kind enough to answer a few of my questions and I'm sure his answers will be useful to those of you who are looking to turn an HDTV into a true home theater.
Buying a home theater system with multiple speakers and Dolby technology can turn your flat screen into a theater-like experience.
What should consumers look for in a home theater system to compliment their HDTV? Which Dolby badges should they look for?
A Blu Ray player is definitely a must have component for high definition movie playback in a Home Theater system. Many retailers have Blu ray players for less than $100 this holiday season. Increasingly many Blu ray players (which also play DVD Video) include streamed entertainment playback.
Dolby badges to look for include Dolby Digital Plus, which is important for enjoying a surround listening experience from streamed media services like Netflix and VUDU. Dolby Digital Plus also decodes Dolby Digital from HDTV Broadcast, Cable and Satellite TV as well as streamed entertainment from Amazon and Apple TV.
Dolby TrueHD is the premier audio codec found on Blu ray disc. It offers a listening experience that is identical to what the mixing artist heard in the concert hall, or sound stage.
Dolby Pro Logic II is a post processing technology that expands any 2 channel signal into a 5.1 surround sound listening experience. Many 7.1 AV receivers feature Dolby Pro Logic IIz which can create a 7.1 channel listening experience from any 2 channel or 5.1 channel content.
Is there a general price floor people should plan on spending? I know, for example that nothing beats quality speakers – a $2000 receiver doesn't do much good if you have crap speakers.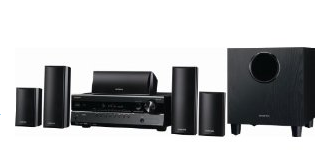 Entry points for a high quality home theatre system are definitely more accessible than ever before. You can purchase a matched HTIB (Home Theater in a Box) system with built in Blu ray player for less than $400.
Higher quality HTIB systems generally feature more power and larger speakers that provide better frequency response and warmer audio performance. These are available in the marketplace for $800 and beyond…..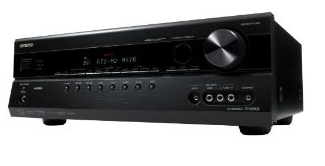 If you invest in separates (AV receiver and separate speakers), you can get all of the latest decoding technologies in a 7.1 AV receiver for entry points starting at $400 or less. These can be combined with bookshelf type speakers, or freestanding floor speakers if you have more room to accommodate these.
One piece of advice I always give buyers of speakers and systems—-get an AV receiver with the latest technology, but never skimp on the speakers. Remember that you will replace your AV receiver before you replace your speakers. Higher quality speakers amortize well over time—think about that when you are considering your system—and make a quality investment to get the best sound possible within your budget.
Do you have a guide for this somewhere on Dolby's site?
Dolby has a setup guide that can be accessed at: Dolby.com/consumer/setup/index.html.
What are some gotchas to look out for?
First of all, you need to decide if 3D video is important to you. If it is, you will want to invest in a 3D compatible Blu ray player and AV receiver (or HTIB system) and you will also want to invest in a 3D HDTV. A 3D Blu ray player will play 2D videos, and a 3D HDTV will also play 2D High Definition Video. If you plan to adopt 3D video in the future…..be sure that the AV receiver that is part of your entertainment system is equipped with HDMI 1.4. A 3D picture will not pass through the AV receiver to your HDTV if your receiver is not equipped with HDMI 1.4.
Any new killer products for home theater w/Dolby tech we should be aware of?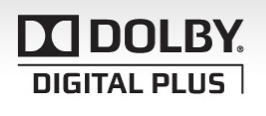 We are really excited about the introduction of Dolby Digital Plus in Netflix and VUDU. Now you can get cinematic surround sound and high definition video from these premier streamed entertainment companies.
VUDU and NETFLIX streamed entertainment compatibility is built into a wide variety of Blu ray and HDTV products, as well as Sony Playstation.
Advertisement