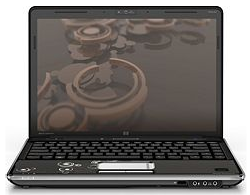 The new Intel Core i3 processors are now available in several HP Pavilion Notebooks including the HP Pavilion dv4i which starts at $429. The new processor with Turboboost technology is also now available as an option on the HP Pavilion dv6t, dv7t and dv8t notebooks.
These new processor options will provide users with a more powerful processor that is also able to offer a longer battery life thanks to processor efficiencies. HP Pavilion Notebooks with an "i" designation indicate a quad core processor, instead of the 2 in the Intel Core2Duo powered notebooks.
If you are in the market for a new notebook, you would do well to look for one powered by one of these new Intel Core i3, or similar Core i5 and i7, processors which will give you a better equipped machine.
Advertisement