I have seen too  many people go through the pain of re-installing Windows after a computer crash or after formatting their hard Drive to get rid of virus / malware / spyware. Many people think this is the only way to fix their problems; but believe me it's not, so long as you you prepare in advance.
That's right, with this one time activity; no matter how many times you want to reinstall Windows, it will be quicker and less painful. All you have to do is create a system image of your computer right after installing Windows.
I used to use 3rd party tools like Clonezilla, Clone Maxx, Drive Image, Norton Ghost or True Image for creating system image. If you are not comfortable with this software, then let me tell you a secret; you don't need to use third party software anymore if you have a newer version of Windows.
If you have one of the following versions of Windows you can create a system image without any additional tools.
Windows 7 Home Premium
Windows 7 Enterprise
Windows7 Ultimate
Vista ultimate
Vista business
The best time to create a system image is after a fresh install so that, if something goes wrong in the future, you can always restore your computer to its current state.
Microsoft has added an application in Windows 7 to create a system image which many people don't know about. This guide will show you how to create a system image in Windows 7, but the process is similar in Windows Vista.
A system image is an exact copy of everything on the drive and will restore it back to its current state. It's probably best to create an image when everything is clean and organized on your system, this make the image file smaller and allows you to restore the system smoothly.
So, let's start creating an image of your fresh Windows 7 installation.
Step 1: First go to start menu of your Windows 7 and select Backup your files under the Getting Started Menu.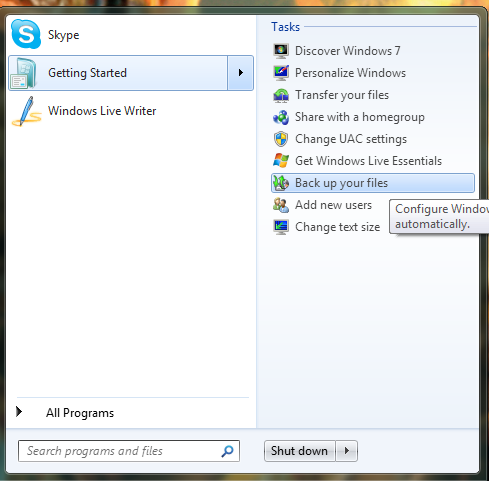 Step2: Click on the Create a system image and run as administrator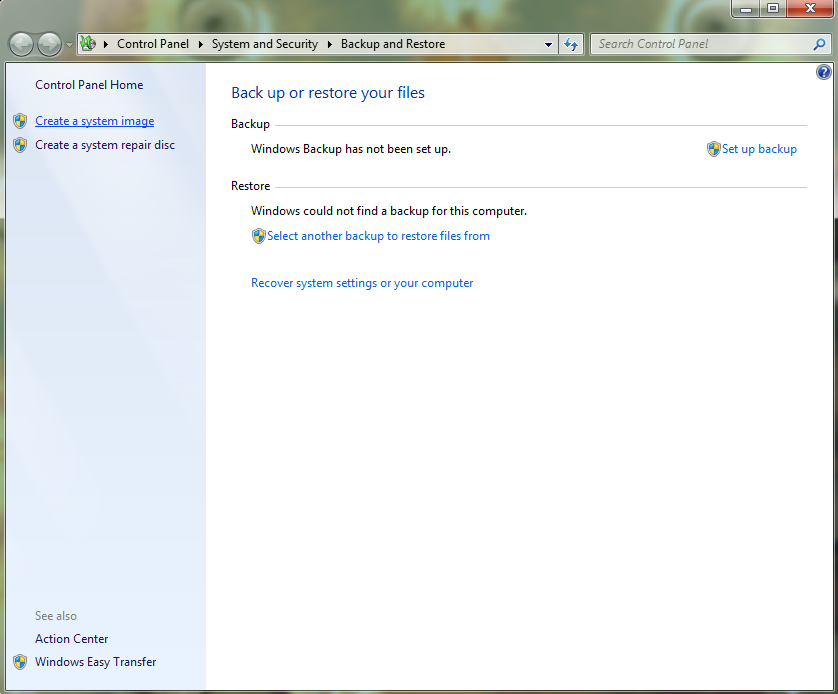 Step 3: A window will pop up asking you where you want to save the backup. Select the location where do you want to store backup image it could be on a hard drive, DVD, CD or network location.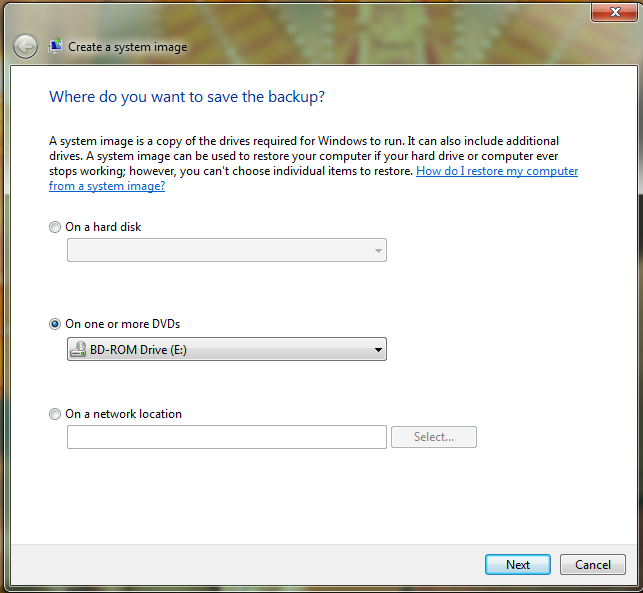 Step4: If you have any other external drive attached to computer then it will give you option to select those drive which you want to add in your image. Please note that adding another drive will increase the amount of space for image.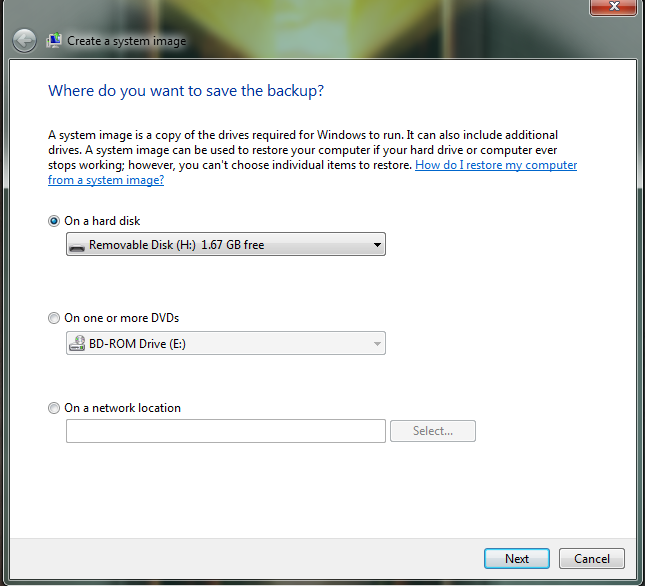 Step5: After this step a confirmation window will pop up which will tell you the approximate amount of space the image will take. This will help you to decide whether the drive or disk has enough space to store this image.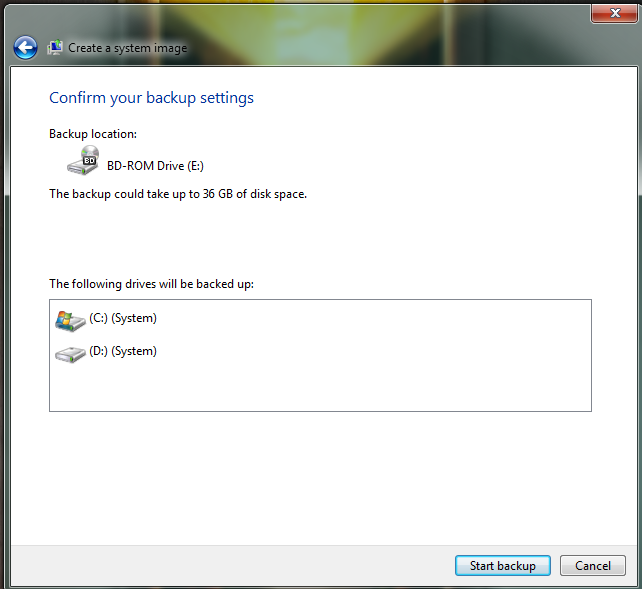 Step 6: A progress bar will show you the progress status. Please note that the time of creating system image will vary; it depends on your system, the amount of data and where you're backing it up.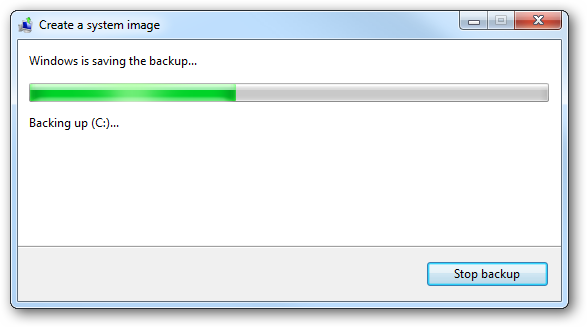 Step7: After the process is complete a window will ask you to create a system repair disc which is advisable. Make sure that you keep this disk in a safe place where you can find it easily.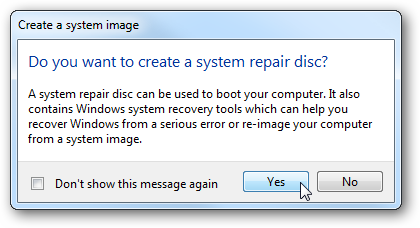 How to restore the system from system image:
Step1: Start Windows in System Recovery.
Step2: Select the System Image Recovery option to restore the OS from image and you are all set.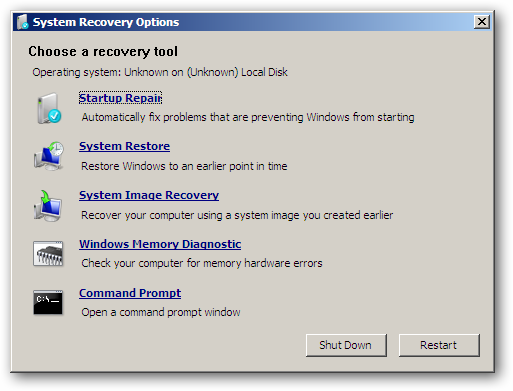 Microsoft's imaging solution doesn't only work — but works very well.  Please note that this utility is currently available only on business and ultimate versions of Vista & Windows 7. I wish they would have given this ability to all of the versions of Vista and Windows 7.
Advertisement