We are constantly finding new ways to fill up our hard disks, even as bigger hard drives come out every year, we keep filling them up with pictures, movies and all kinds of files! Whatever you're filling your computer up with, that 500 GB hard disk that came with your new computer a few months ago might not look so big today.
Thanks to the affordability of mechanical storage devices, its easy for you to upgrade to a larger drive and you can even use that older hard disk for additional storage if you wish. Upgrading to a larger hard disk is actually pretty easy and straightforward.
Because of Windows 7's built in System Imaging, you can backup your Windows 7 installation to an external hard disk, install the new larger hard disk and restore your backed up installation to the new hard disk in little time.
Lets take a look at how its done.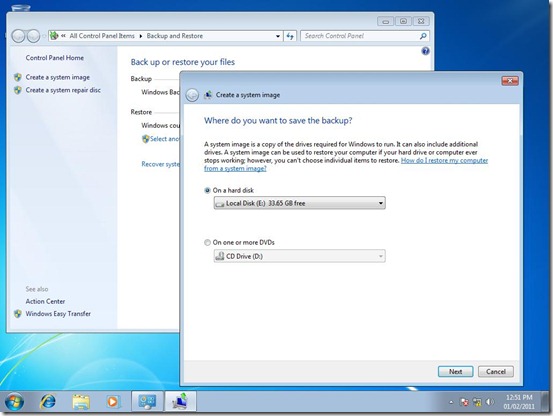 Notebooks.com did a previous tutorial showing you how to backup your Windows 7 installation to an external hard disk, the process is similar.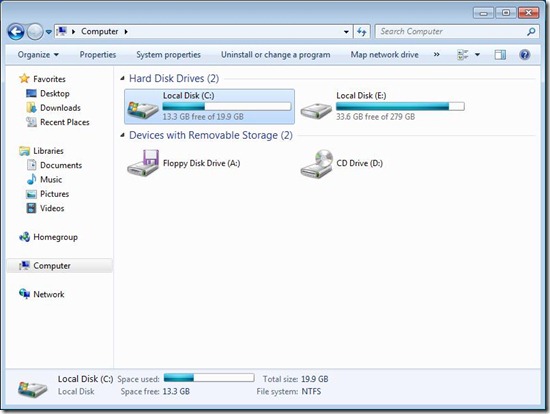 For this particular tutorial, I will be moving my Windows 7 installation from a 20 GB drive to a 30 GB drive. Of course, your setup will be different.

To backup your installation, click Start, type: Backup

Hit Enter on your keyboard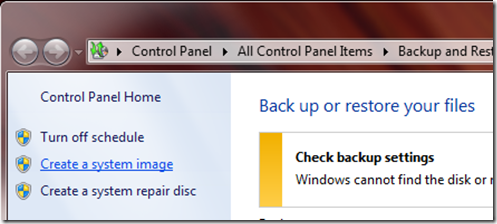 Click Create a system image to initiate a backup of your Windows installation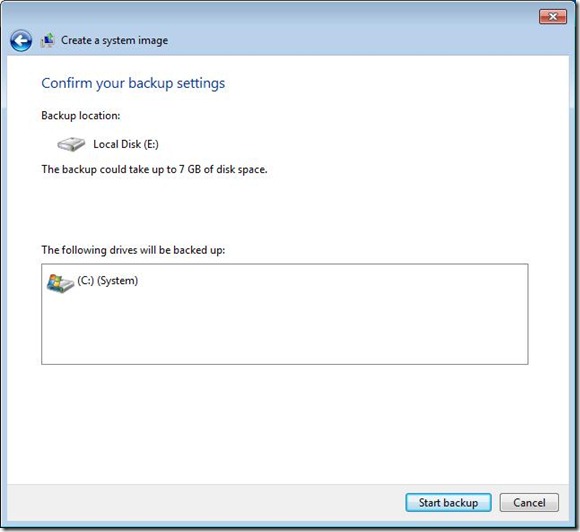 Select the location where the image of your installation will be stored. Confirm where the backup will be stored and click Start Backup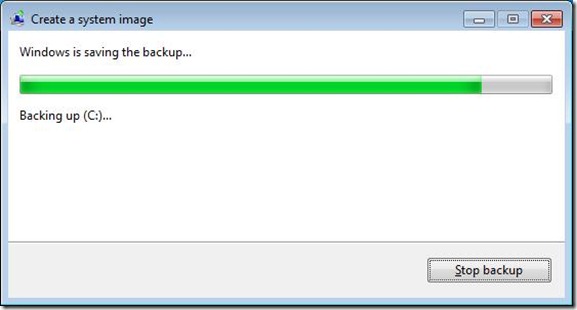 The backup can take some time depending on the size of your hard disk.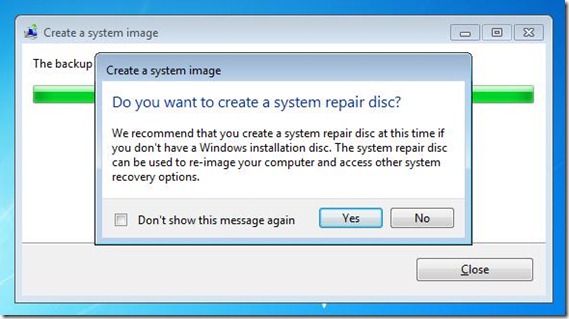 When  the Backup is complete, you will be prompted to create a System Repair Disk which is helpful if don't have your Windows 7 installation disk or your computer came with a recovery disk set from the manufacturer.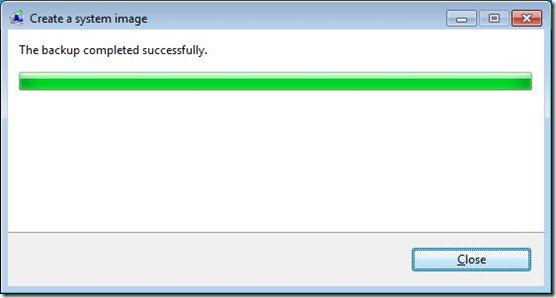 Click Close
Install the larger hard disk
The next step is to shutdown your computer, install your larger hard disk and then get ready to restore your backup installation on the larger hard disk.
Start the computer, open the optical drive, insert your Windows 7 installation disc or System Repair Disc. Make sure your BIOS is set to boot from the drive.
Make sure your External hard disk is connected and turned on.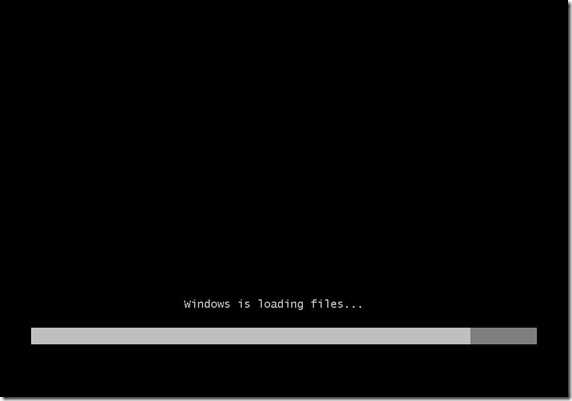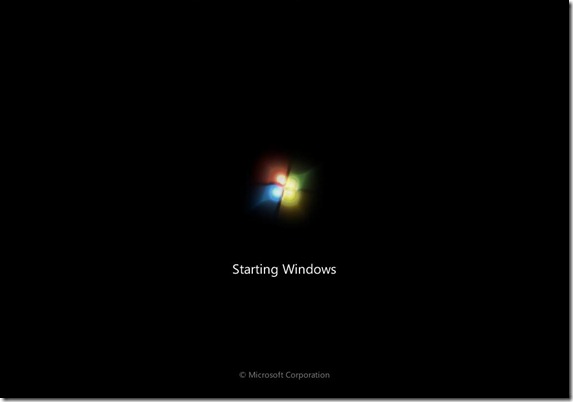 Booting from the Windows 7 installation DVD or System Repair Disc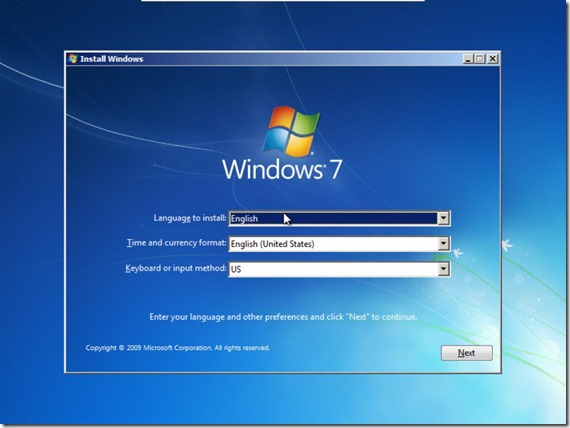 Select your language, Time and Currency and Keyboard format then click Next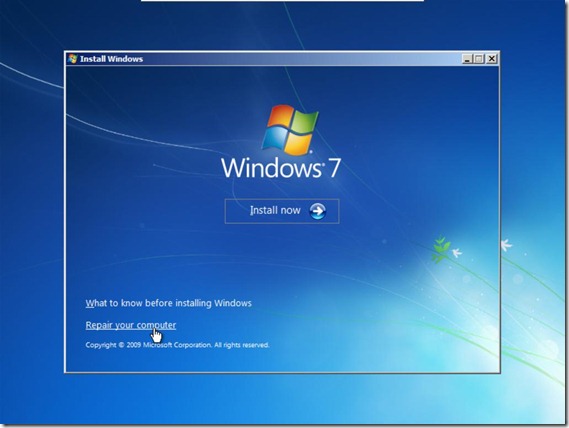 Click Repair your computer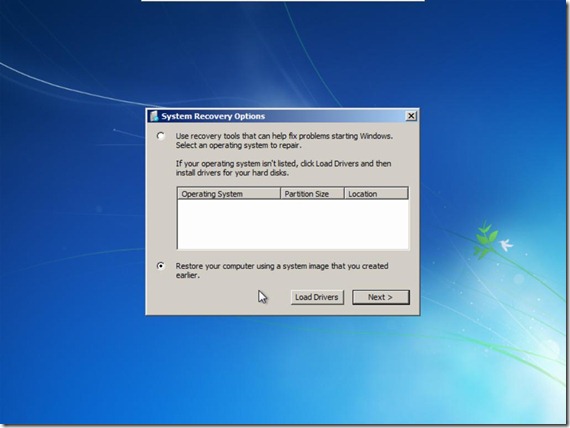 Select Restore your computer using a system image that you created earlier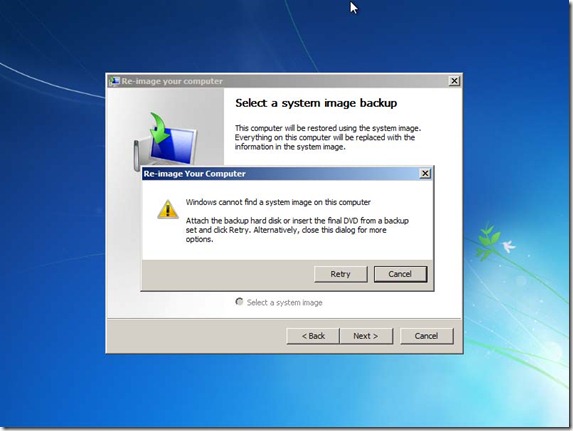 If you haven't done so, make sure the external hard disk where you stored the system image is plugged in and turned on. Click Retry.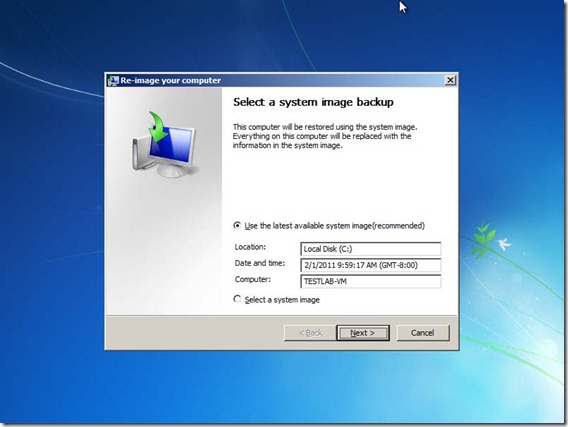 Automatically, the latest backup installation will be detected and selected. If you have another image in mind you would like to restore instead, select Select a system image. Please take into consideration partition layout and the size of the image you want to restore. Since our intention is to move our image to a larger drive that we backed up earlier, we will go with the default.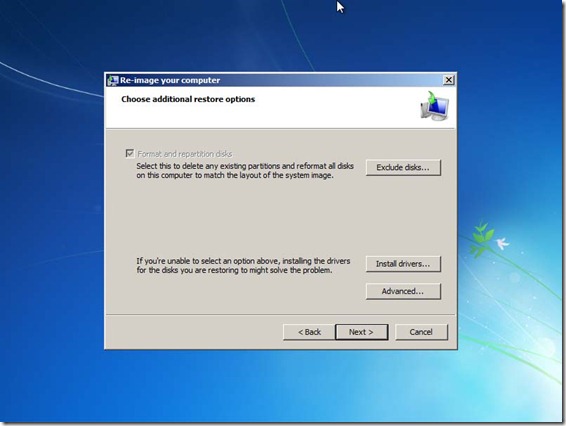 If you have made any partition changes since you last backed up your Windows 7 installation, you can exclude those disks if you want so that the backed up installation will restore just on the selected drive.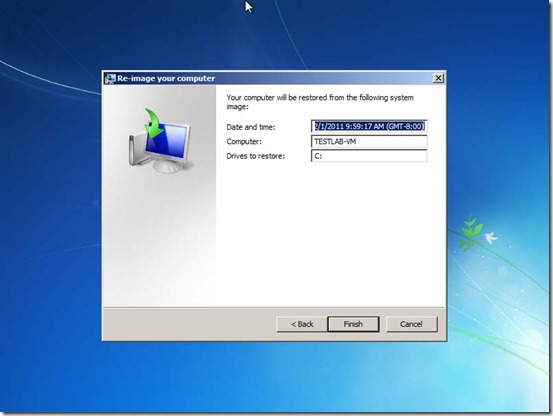 Confirm your selection then click Finish to begin the restoration.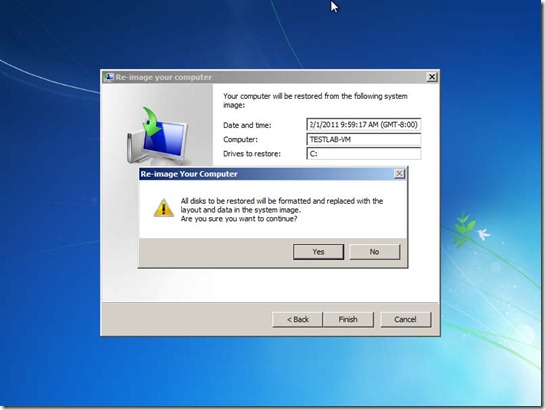 A final warning, the image restored will be an exact replica of what we backed up earlier, so any partition changes on the drive will be deleted unless excluded.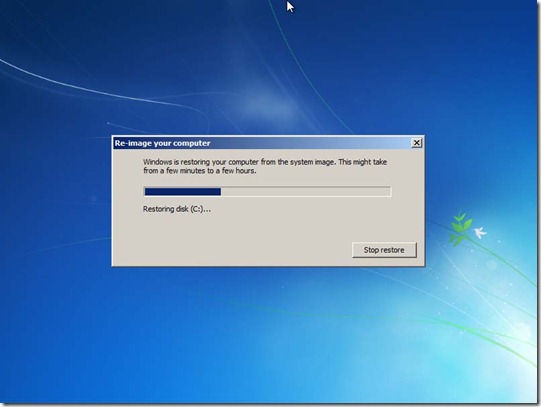 Restoration can take some time depending on the size of the backup, sit back and relax or go do something while it restores. Of course, you should make sure you are connected to a Uninterruptible Power Supply when doing a task like this.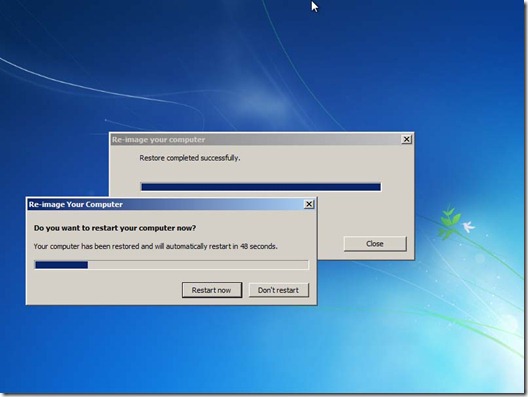 Our Restoration is now complete. The computer will automatically restart, now to see if it will boot.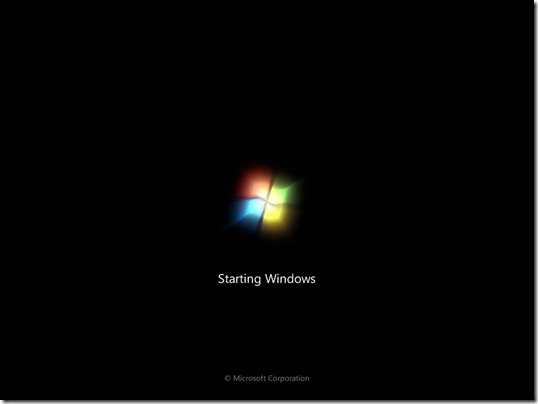 It does, so we are now back in business.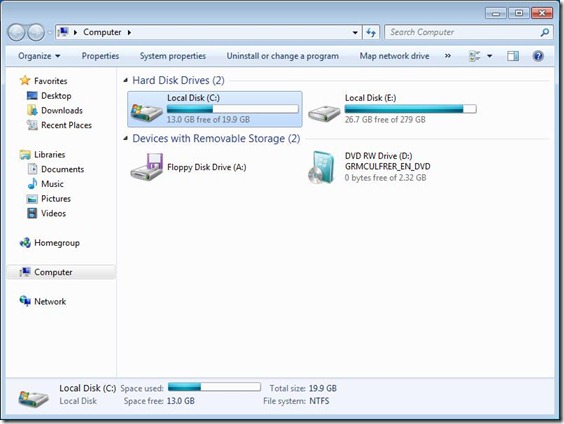 So what's the difference? We are not done yet, because the System Image did an exact restoration of the partition layout, any additional disk space since that image was created will be available as unallocated space. To make sure it is available to the new drive and Windows, do the following. Click Start, right click Computer, click Manage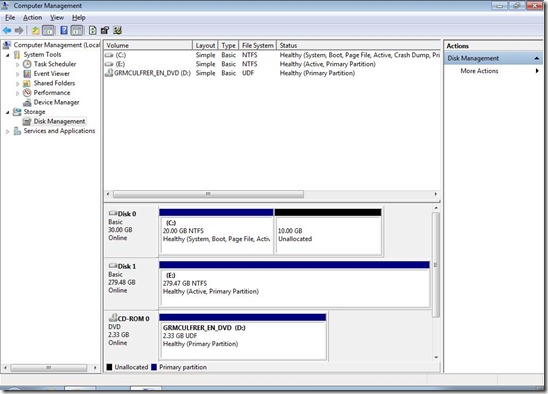 Under Storage, click Disk Management, here you will see the additional 10 GBs  that's missing. Right click the C: Drive, click Extend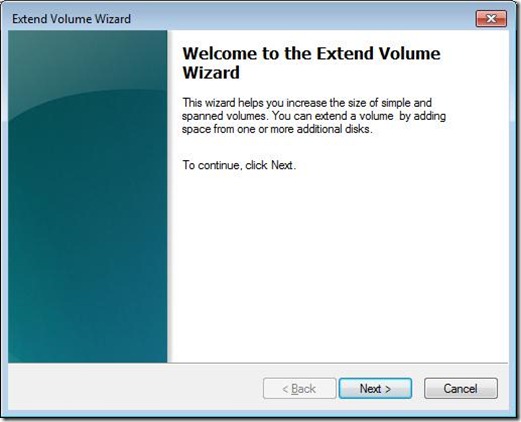 This will start the Extend Volume Wizard, click Next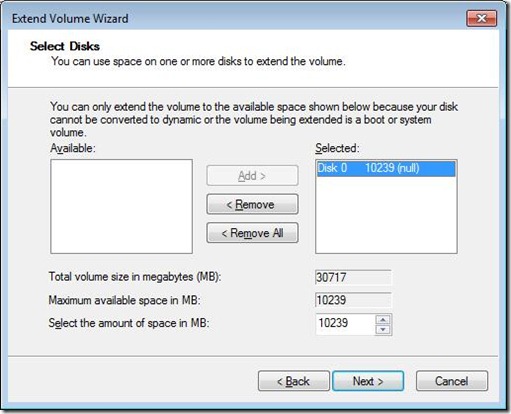 Automatically, the unallocated disk space will be selected, if not, select it under Available and click Add, click Next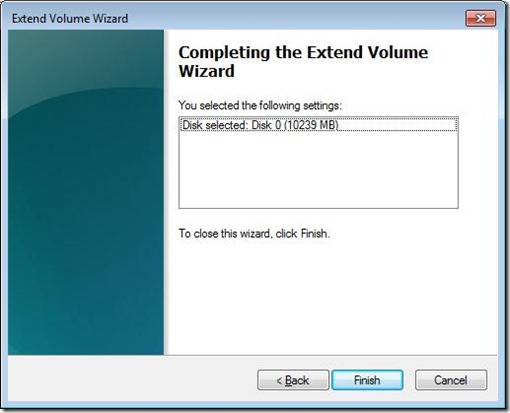 Click Finish to apply changes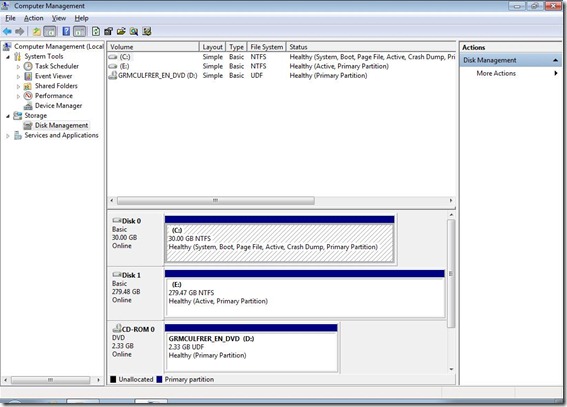 You should now see a single system drive.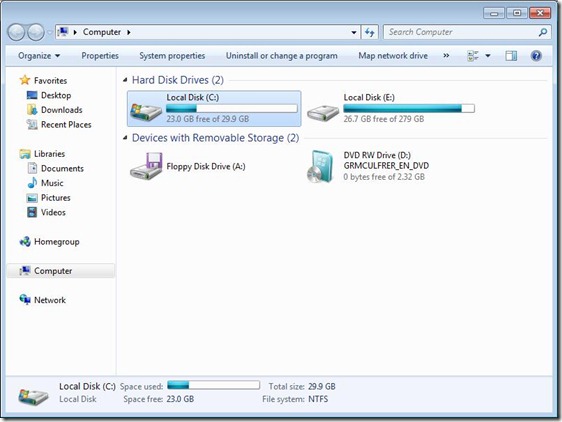 Explorer will now display your entire storage space available. Done!
Advertisement