When typing a lot do you find that your thumbs or palms brush your mousepad and move the cursor? If this is a common occurrence you should try out Touchpad Pal, a free utility that turns off your mousepad when you are typing.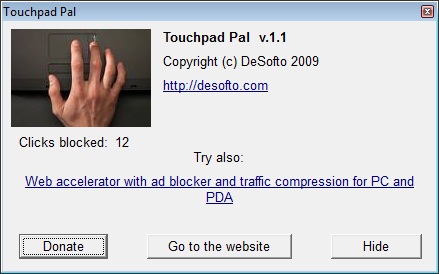 This free utility works on Windows XP, Vista and Windows 7 to prevent accidental mousing and clicking while you are typing.
When it detects that you are typing the mousepad is disabled and when you have stopped it is turned back on so that you can navigate like normal.
Some notebooks come with a small button to turn off the mousepad completely or can be configured to guard against accidental clicks by adjusting palm rejection settings, but for users without these options or a mouse that is particularly picky, Touchpad Pal is a handy utility to try out.
Via MyDigitalLife
Advertisement