It used to be that finding a notebook under $600 was a challenge, even for a low end machine, but thanks to competition and advances in technology you can get quite a wide range of notebooks for under $600. These aren't just Black Friday or once a year specials, just great buys on solid computers. I'll admit, even I was surprised that you can find a notebook with Blu-Ray for under $600, but it is available and you don't have to wait in a line or stay up until midnight to order it.
As we mentioned prices have dropped on many computers and new advances have lead to a wide range of notebooks being available under $600. This guide will span the range form your basic netbook, which is great for portability, all the way up to 17″ entertainment notebooks. We'll also show you an ION netbook that has more graphical power than its peers and a few other notebooks that run from 11.6″ to 16″ and offer options like a full number keypad, thin and light styling and the ruggedness of a ThinkPad.
While there are many improvements in the capabilities of sub $600 notebooks today compared to in years past you still need to sacrifice some features to get below $600. For the most part these notebooks will not offer high end processors, beefy graphics cards, 8GB of Ram or blazing fast SSD hard drives. But, with that warning aside, these budget notebooks do offer a tremendous value for many users including students, small businesses and home users.
Whether you're looking for a gift to give away or a gift for yourself here are 10 notebooks under $600 that fit the bill.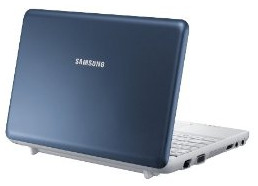 Basic Netbook: Samsung n130 with Failsafe
Price: $299
A basic netbook is great to toss in a bag and take wherever you are going. Whether you're heading to school, the coffeeshop or across the country the small size and sturdy build of the Samsung N130 make it a great choice. Unlike many other netbooks the N130 has a matte screen which makes it easier to use outside and cuts down on glare from overhead lights. You can also purchase the Samsung N130 with Failsafe, a service that lets you track down a lost or stolen laptop and even recover files, which makes it perfect for a forgetful person on the go.
Entertainment Netbook: HP Mini 311
Price: Starts at $399
Basic netbooks often choke when you try to perform a demanding task, like watching HD video, but the new ION powered netbooks like the HP Mini 311 make use of a new graphic processor to do provide a better computing experience. An ION powered notebook such as this can watch HD videos, edit photos faster and even handle Call of Duty (if you turn the graphics settings WAY down). When Flash 10.1 comes out netbooks like the Mini 311 will be able to stream Hulu without you feeling like you're watching a poorly dubbed kung-fu flick. For more information check out our HP Mini 311 review roundup.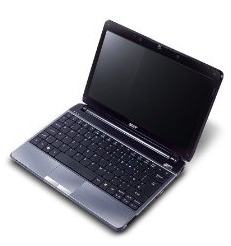 11.6″ Thin and Light Ultraportable: Acer Aspire TimeLine AS1810
Price: $599 ($549 model also available)
If a netbook is too small, but you don't want to jump up to a full size laptop than the Acer Aspire Timeline AS1810 may be the perfect fit of form and functionality. Without adding significant size or weight to your bag the TimeLine AS1810 gives you an Intel Core 2 Duo processor which is more powerful (and will let you do more than a typical netbook. The trackpad on this model also allows you to use gestures to pinch, flick and swirl for easier navigation. Keep reading for detailed specs and reviews of the Acer Aspire Timeline AS1810.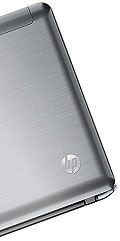 13.3" Ultraportable Notebook: HP dm3z
Price: Starts at $529
The HP dm3z's brushed aluminum chassis and slim shape may give off the appearance that it couldn't possibly fit into a gift guide for notebooks under $600 but HP is able to sell this notebook for just $529 and it typically includes 3GB of Ram and a 320 GB hard drive so it isn't skimping on features. Aside from the aluminum chassis, another feature that sets this notebook apart from the others on this list is that the dm3z is powered by a mobile AMD processor. Even though the dm3z has left the netbook screen size, like the smaller computers, it lacks an optical drive so if you may need to purchase an external one.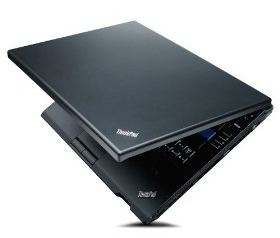 14″ Notebook: ThinkPad SL410
Price: $499
If you've had the pleasure of using a ThinkPad at work you know that, as a whole, the ThinkPad line of notebooks are sturdy and provide a user friendly layout. The ThinkPad SL410 shares these same attributes with its big business brothers, but what is different about the SL line of ThinkPads is the price. Aimed at a small business buyer these ThinkPad's start at $499, yet still retain many of the features you have come to love. If you want a ThinkPad, whether for work or play, this is the cheapest you'll find one.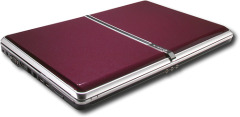 15.6″ Budget Notebook: Gateway MD 7309u
Price: $399
Notebooks in the 15.6″ screen size are quickly becoming the new budget notebooks, and that's the category that this Burgundy colored Gateway MD 7309u falls into. With a Dual core processor, 3GB or Ram and a 320 GB hard drive it isn't a screaming machine but it will fit the needs of many computer users. One area that you sacrifice when purchasing a budget 15.6″ notebook is portability. Sure, it won't throw your back out to take it from place to place, but if you really need a big screen to haul around town then a thinner lighter notebook would be a better buy.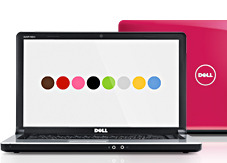 15.6″ Thin and Light: Dell Studio 15z
Price: $599
If you want a decent sized screen and portability than the Dell Studio 15z is just right for you. Following the tradition of the Z line computers, like the Dell Studio 14z we reviewed, the Studio 15z offers a lighter notebook and better battery life thanks to a low voltage processor ($30 will get you a faster Intel Core 2 Duo processor if you need the speed). The Studio 15z differentiates itself from the other thin and light notebooks in this list by including an optical drive so that you can watch a DVD or backup your files to disk without the need for an external drive.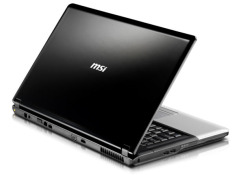 16″ with Blu-Ray: MSI CR600-017
Price: $599
If you've been holding out for a good deal on a Notebook with Blu-Ray than the MSI CR600-17 is the notebook for you. Packing a 16″ screen this new notebook from MSI offers the cheapest portable Blu-Ray experience to date. While the retail price of this notebook is $649 and technically places it above our $600 limit it is routinely available for $599 from retailers like Fry's. The only downside is the lack of a Core 2 Duo processor, but if you want Blu-Ray and a big screen than this is a small sacrifice to make.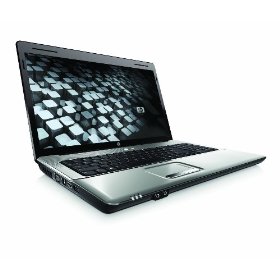 Big Screen: HP G71 17"
Price: Starts at $569 ($589 with HDMI out)
The HP G71 notebook is a great find for anyone who wants a big screen on their notebook but doesn't want to pay an arm and a leg for all the extra room. When it comes to big screen notebooks they aren't meant to hauled around all the time, but as a desktop replacement the G71 works well. For an extra $20 you can add an HDMI connection which will make it a snap to hook up to your HDTV giving you an even bigger screen to use. Keep your eye open on Black Friday when you can find the HP G71 at Staples with an Intel Core 2 Duo processor for $598 and at Walmart with a slower processor for $398.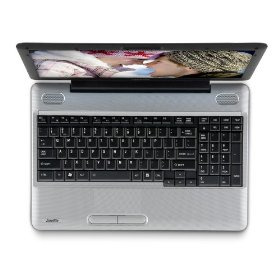 Affordable Power: Toshiba L505-S5993
Price: $579
The Toshiba L505 is available in several configurations, but the current model on sale at Amazon offers the best value for your dollar. The Toshiba Satellite L505-S5993 comes with an Intel Core 2 Duo processor (2.1GHz), 4 GB of RAM, 500 GB Hard Drive and a 15.6″ screen. One little plus to the L505 that most notebooks don't have is a full size number keypad, making this a good gift for an aspiring accountant or number cruncher in your family. The only thing you need to consider before buying the L505 is that it only has a 2-3 hour battery life so if you are on the go for extended periods you may want to put an extra battery in the stocking.
Advertisement