Lenovo's officially introduced the first notebook to feature NVIDIA ION graphics. This new graphics platform offers outstanding graphics performance without sacrificing too much battery life. The IdeaPad S12 will be available in the U.S. soon for $449. I got a chance to play with a pre-production IdeaPad S12 and shot a quick video.
The S12 is very similar in appearance to the newly introduced S10-2. The IdeaPad S12 has a 12.1″ WXGA display, Intel Atom N270 processor, 1GB of RAM and 160GB hard drive. It has a few more ports than the S10-2, including a third USB port, ExpressCard slot and an HDMI port when configured with NVIDIA ION graphics.
The IdeaPad S12 I saw had a three-cell battery, but a six-cell battery will be standard on U.S. models. The six-cell battery is rated to for up to six-hours of battery life.The IdeaPad S12 weighs 3.7lbs with the six-cell battery.
There will be three U.S. SKUs at launch:
1) S12 1411Ubk 12.1LED Atom-N270, 1GB-DDR2, 160GB, Intel Integrated graphics, XP Home, 1.3M, 6Cell, Black $ 449.99
2) S12 1411Uw 12.1LED Atom-N270, 1GB-DDR2, 160GB, Intel Integrated graphics, XP Home, 1.3M, 6Cell White $ 449.99
3)S12 1411Ubk 12.1LED Atom-N270 1GB-DDR2 160GB  NVIDIA ION, XP Home 802.11bg 1.3M, 6Cell Black $ 499.99
The $449.99 versions of the S12 will come with Intel GMA 945 graphics. Lenovo will sell the S12 with VIA Nano processors overseas.
NVIDIA's ION graphics make it possible for the S12 to playback high-def content without missing a beat. You can also play advanced video games, such as Call of Duty 4 on computers equipped with NVIDIA ION graphics as long as you tone down some of the settings. These capabilities sure are amazing considering where the netbook and sub-$500 notebook market was just a year ago.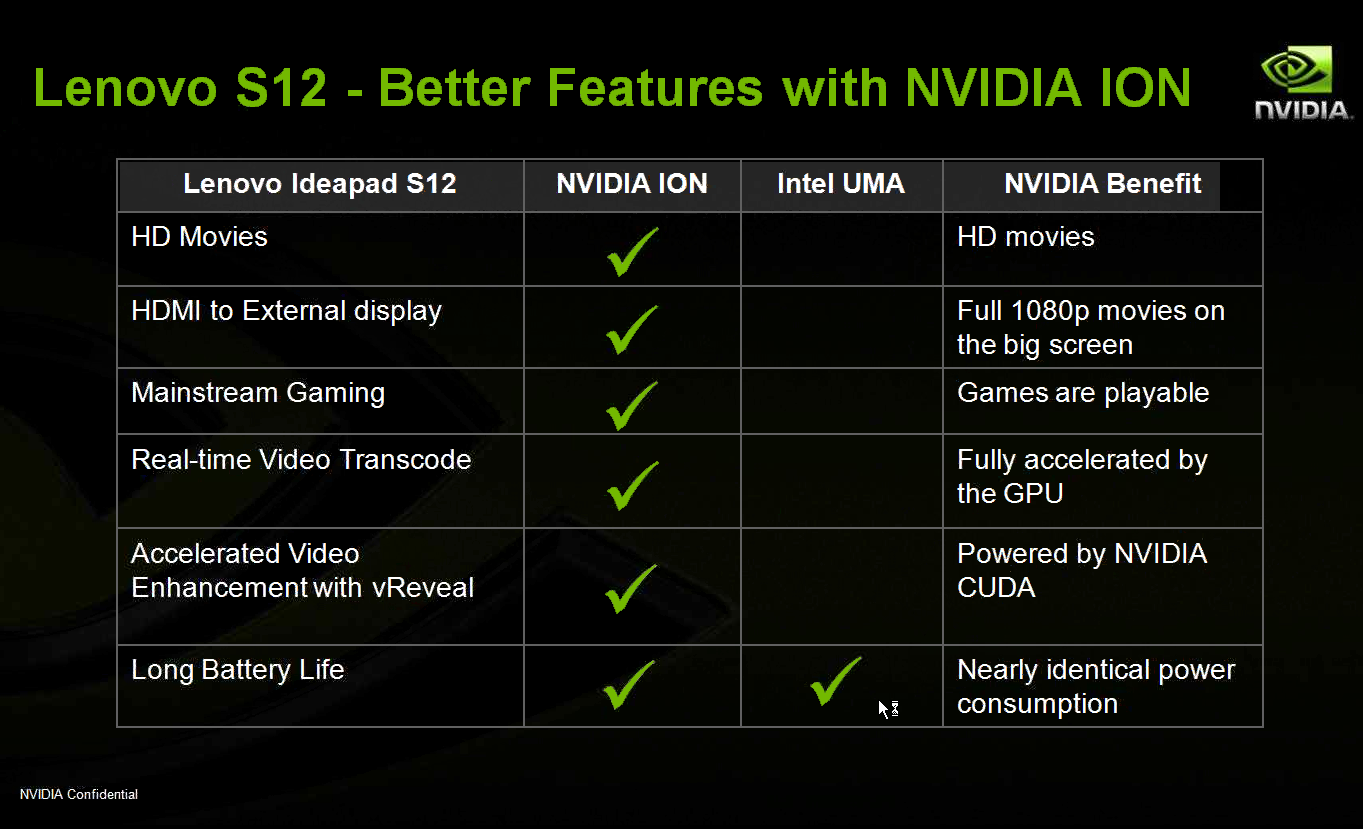 This is a demo of an NVIDIA ION reference design running Call of Duty 4 and 1080p video.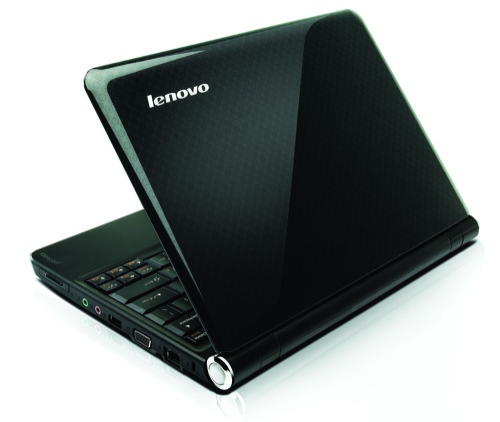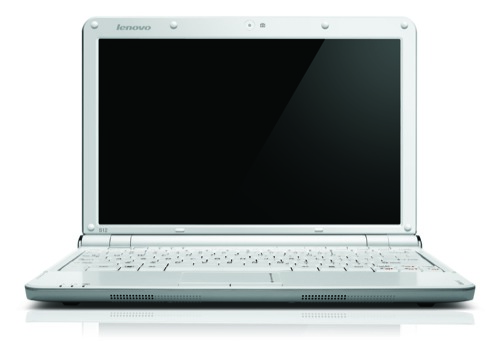 Here's Lenovo's press release that covers the IdeaPad S12:
Lenovo Energizes Mini-Computing with its First 12-Inch Netbook Debuts World's First Netbook with NVIDIA's ION Graphics Processor

RESEARCH TRIANGLE PARK, NC May 25, 2009: Lenovo today announced the IdeaPad S12, the company's first 12-inch netbook. The new netbook takes the best in connectivity, style and entertainment features in Lenovo's other netbooks and brings users the next level in netbook computing with improved usability and performance. These enhancements include a 12.1-inch screen, a 100 percent full-size keyboard and new graphics options with the NVIDIA IONâ"¢ platform.

We've heard from consumers loud and clear about the need for affordable and extremely portable computing devices, and we've responded by introducing our third netbook with a completely new form factor, making mini-computing more usable and redefining value in today's market," said Dion Weisler, vice president, Business Operations, Idea Product Group, Lenovo. We are pioneering new territory in the developing netbook arena by being the first vendor to give customers high quality video and entertainment capabilities in a netbook with optional NVIDIA ION graphics."

Elevating Power and Performance

Whether it's looking at photos, playing music, emailing or cruising online, consumers want smaller and more portable PCs. The Lenovo IdeaPad S12 netbook is raising the bar for higher levels of netbook computing with choices of the Intel Atom processor with Intel integrated graphics or the Intel Atom processor with NVIDIA ION graphics. Also, for the first time on a netbook with NVIDIA's ION graphics platform, users will be able to enjoy brilliant 1080p high definition video with silky smooth playback.

NVIDIA ION graphics help deliver the same features found in premium PCs at lower price points and new form factors," said Rene Haas, general manager, Notebook GPUs, NVIDIA. With enhanced graphics, the Lenovo IdeaPad S12 netbook is perfect for watching movies, playing popular games like Spore, flipping through vacation pictures or enhancing family videos."

The IdeaPad S12 netbook offers plenty of up and running time with up to six hours of battery life to support the mobile demands of netbook users1. Because netbook users need to stay connected wirelessly, the netbook comes with WiFi connectivity and ready for 3G with an ExpressCard slot to enable connectivity2. To hold the photos, music and videos users keep on their netbooks, the IdeaPad S12 netbook offers ample hard drive storage and memory with up to 160 GB of storage and 1 GB of memory. For peace of mind in case data becomes corrupted, Lenovo's OneKeyâ"¢ Rescue System can help recover user data or device settings.

Loaded with Style and Entertainment

In addition to the netbook's sleek and sophisticated ring pattern design in black or white, users can make the netbook their one-stop entertainment device, starting from the moment they turn it on. Lenovo's expanded VeriFace facial recognition technology makes logging in a snap by recognizing the user's face. If users want on demand" functionality, they can go into the Lenovo Quick Start environment and check email, browse the Internet and more without waiting for the full operating system to boot. They can also don any set of headphones and enjoy surround sound audio with Dolby Headphone technology. If opting to watch video on an external monitor, they can easily connect through the netbook's VGA port or HDMI port on select models. They can also choose among several multimedia formats to upload through the 4-in-1 multicard reader.

An Improved Computing Experience

Lenovo designed the IdeaPad S12 netbook for consumers looking for a super thin, portable and affordable device that offered a familiar, computing experience. Lenovo enlarged the netbook's WXGA screen from 10.1 inches to 12.1 inches for better viewing and made the keyboard 100 percent the size of a full-size laptop to make typing easier and less cramped. And when it comes to portability, by measuring less than an inch thick4, the netbook leads the industry for thinness compared to other 12-inch netbooks. The lightweight IdeaPad S12 netbook weighs in at just three pounds5.

Specifications

Display: 12.1 WXGA (1280 X 800) LED 200 nit, 250g

Processor: Intel Atom N270

Graphics: Intel integrated GMA 950, Nvidia ION

Memory: Up to 1GB DDR2 533 MHz

Hard Drive: Up to 160 GB SATA (160, 250, 320)

Battery Life: 3 hours with 3-cell, 6 hours with 6-cell

Weight: 1.4kg with 3 cell, 1.55kg with 6 cell

Dimensions: 292 X 216 X 22-28.9mm

Connectivity: 10/100m Ethernet, Broadcom 578M, Intel WiFi Link 5150 1X2 AGN, Intel WiFi Link 5100 1X2 AGN, Non-Intel wireless b/g, Non-Intel wireless b/g/n, Bluetooth

Other: 3 USB, 1 Expresscard slot (Intel and VIA platforms), 4-in-1 card reader, VGA, RJA45, HDMI

Software: XP Home SP3 (32 bit)

Pricing and Availability6

The IdeaPad S12 netbook will be available in June through business partners and www.lenovo.com. Pricing for models starts at $449. Models with the NVIDIA ION graphics will be available later this summer.

About Lenovo

Lenovo (HKSE: 992) (ADR: LNVGY) is dedicated to building exceptionally engineered personal computers. Lenovo's business model is built on innovation, operational efficiency and customer satisfaction as well as a focus on investment in emerging markets. Formed by Lenovo Group's acquisition of the former IBM Personal Computing Division, the company develops, manufactures and markets reliable, high-quality, secure and easy-to-use technology products and services worldwide. Lenovo has major research centers in Yamato, Japan; Beijing, Shanghai and Shenzhen, China; and Raleigh, North Carolina. For more information see www.lenovo.com.

1With a 6-cell battery.

2WWAN Service Providers: Requires separate agreement with select third party service provider, and is subject to credit approval and applicable service agreement/terms, rate plan and coverage maps of the provider. Service is available in select metropolitan markets, not available in all areas. Service provider, not Lenovo, is solely responsible for service. Lenovo customers may be contacted after purchase to activate service. Special credit and tenure restrictions and additional charges may apply to international roaming. A network connection, third-party software, additional hardware, and/or subscription to a third-party service may be required for certain solutions/applications. Additional restrictions apply.

4Based on measurement at the thinnest point, compared to existing 12-inch netbooks as of 5-25-09 from Dell and Samsung.

5With a 3-cell battery.

6Prices do not include tax or shipping and are subject to change without notice and is tied to specific terms and conditions. Reseller prices may vary. Price does not include all advertised features. All offers subject to availability. Lenovo reserves the right to alter product offerings and specifications at any time without notice.
Advertisement