Apple unveiled the Wi-Fi Music Store, which will allow Wi-Fi enabled iPod and iPhone users to browse, preview and purchase songs over the air.
Songs purchased in the iTunes Wi-Fi Music Store are synced back to iTunes automatically. The new service will be available in all 22 countries Apple operates in.
Apple is also partnering with Starbucks to allow iPod and iPhone users to purchase the songs from the coffee shops music library. There's a special section for the last 10 songs you heard while sipping that latte.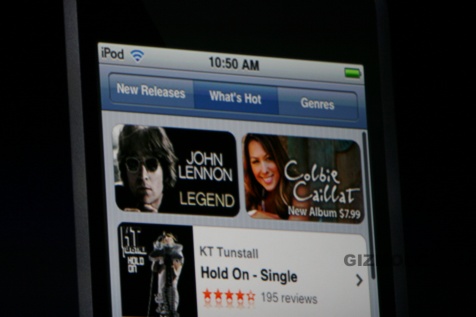 pic via Gizmodo
Advertisement