Apple revamped its entire line of iPods today. The company announced the iPod Touch, an iPhone minus the phone, and updated the Nano, Shuffle and iPod Video. The iPod Touch features the same touchscreen as the iPhone and WiFi for web browsing and purchasing songs wirelessly. All of the iPods, except for the Shuffle, have an extensively redesigned interface.
The iPod Touch looks and acts like an iPhone, except there's no EDGE or mobile phone functionality. It does have most of the applications you find on the iPhone, including calendar, YouTube and Safari. It also has the iTunes Wi-Fi Music Store.
The standard video iPod has been rebranded the iPod Classic and has the most generous capacities of any iPod. A 80GB iPod Classic will cost $299, while a 160GB iPod will cost $399. It is a bit slimmer than previous versions.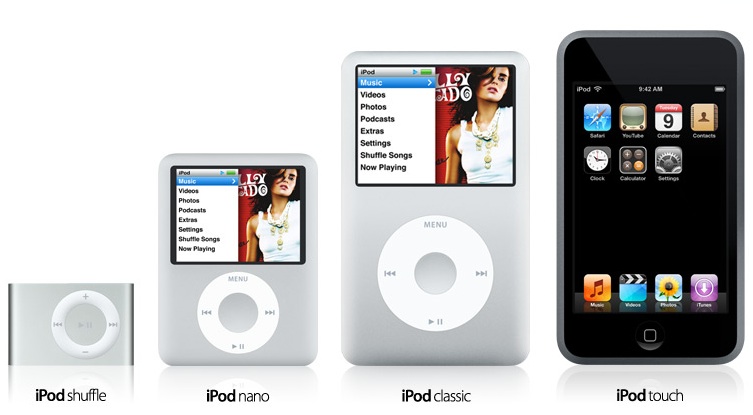 The new iPod Nano now has a larger screen and can play videos. It comes in either 4GB ($139) or 8GB ($199) varieties. A range of colors is available for the 8GB version, but the 4GB iPod nano is only available in silver.
The iPod Shuffle has some updated colors, but otherwise remains the same at $79 for a 1GB capacity.
Apple officially knocked off the 4GB iPhone and will sell the 8GB iPhone for $399, a $200 price drop after being on the market for two months.
Advertisement