Belkin announced its latest iPod nano and iPod shuffle cases, which benefits The Breast Cancer Research Foundation.
Belkin will donate 10 percent of the retail price of each pink- and bone-colored case to the Foundation. The four new cases will be available in mid-September. These iPod cases offer a way to fund research and showing support for those battling cancer.
"Our new pink- and bone-colored iPod cases celebrate the active lifestyles of women, their empowerment, and their strength," said Belkin President Mark Reynoso.
Sport Armband for iPod nano â€âہ $24.99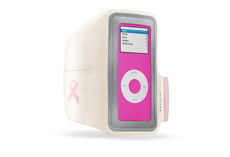 * Made with unique âہ"stitchlessâ€Â construction that ensures long-lasting durability
* Hand-washable
* Water-resistant
Remix Acrylic for iPod nano â€âہ $24.99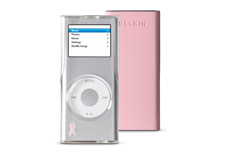 * Clear acrylic front and soft-touch back
* Innovative, âہ"true-senseâ€Â click wheel provides full protection and functionality to your iPod
Statements (Charm/Folio Case) for iPod nano â€âہ $24.99
* Features ribbon pattern laser-cut into high-end leather
* Includes wristlet for easy carrying
* Interior mirror doubles as a picture frame
Sport Armband for iPod shuffle â€âہ $19.99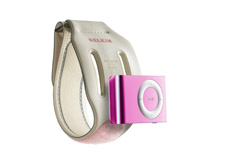 * Lightweight, durable rubber material
* Water-resistant and hand-washable
* Reflectors for nighttime use
Advertisement