HP will soon release a new external display that not only gives you a 23″ monitor for your notebook, but it also doubles as a docking station so you can quickly connect and disconnect all of your other notebook peripherals. The HP Compaq L2311c 23-inch Notebook Docking Monitor includes many of the inputs you would need to quickly dock a notebook computer.
The monitor connects to your laptop via a USB 3.0 port. It adds a full 1080p HD display (1920×1080 resolution) that tilts, swivels and rotates between landscape and portrait modes. It adds a pair of USB 3.0 ports for a fast external hard drive or two and another pair of USB 2.0 ports for other accessories like a mouse, a full-size desktop style keyboard or your digital camera.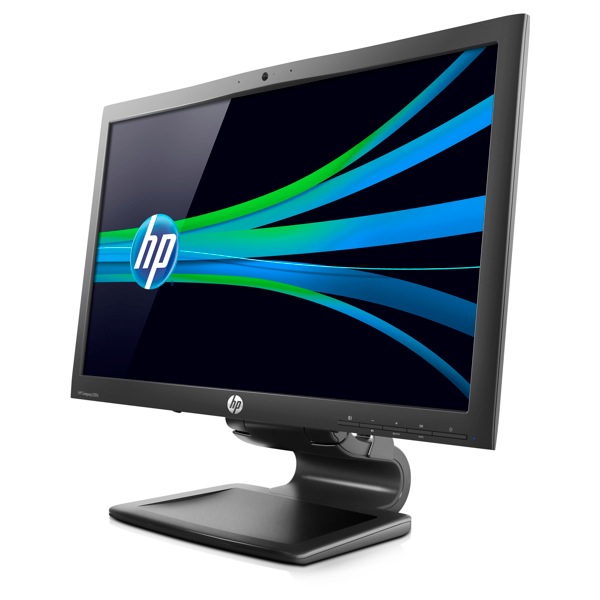 The HP 2311c comes with a 720p HD webcam. You get Cyberlink's YouCam webcam software and HP MyRoom business conferencing software, which also lets you share your desktop with people through the Net.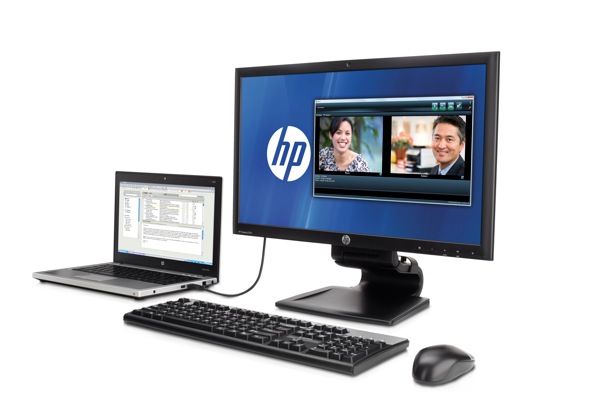 Below you'll find HP's demo video:
I'd like to know whether the connection to your laptop would work on a USB 2.0 notebook for those of us stuck on notebooks without USB 3.0 ports yet. I love the idea, but don't want to buy a new computer just to use it with this display. I also wish it had an HDMI input so it could double as an HD TV when not connected to a computer.

HP threw in an Ethernet port, a VGA port for when you need to hook up a desktop computer or a second PC. The HP Smart AC adapter lets you also charge your HP laptop through the monitor. With an audio in/mic and a headphone/line out port you can hook up a set of speakers or headphones and a mic.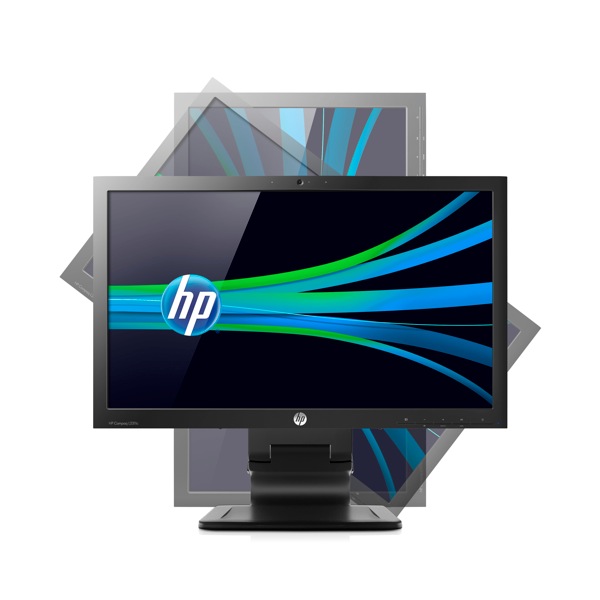 This looks like a nice solution. If the display quality measures up and the price is right, I think HP will have a hit with the 2311c.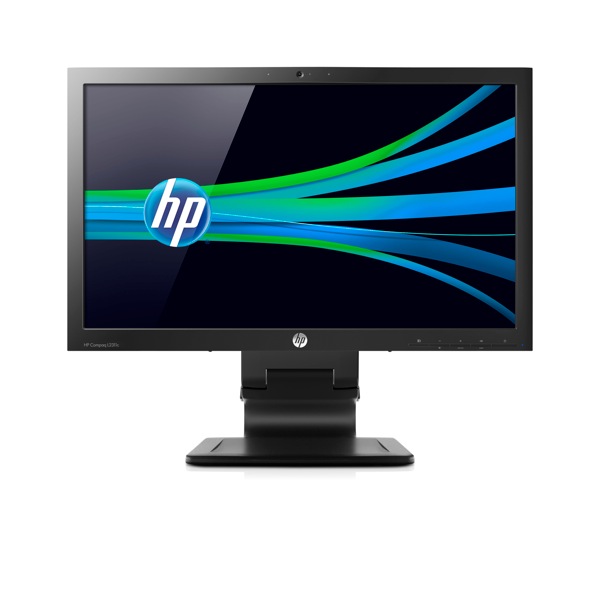 HP says its "coming soon" and doesn't have a price listed on their website. Their traditional 23″ HP 2311gt monitor without the docking station costs $269.99 directly from HP and most USB docking stations cost around $100, so you can bet it will cost close to $400 at least when it finally comes out.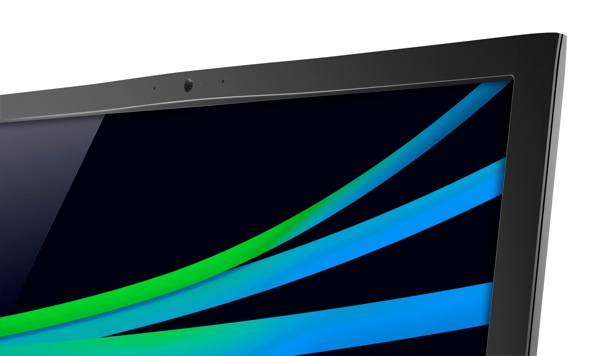 Advertisement