While checking out the Dell Mini 1018 at the IFA show in Berlin Netbook news uncovered the Dell PS511 USB Soundbar, a speaker system designed to slot onto the top of Dell notebooks and netbooks and provide a better entertainment experience than the notoriously mediocre speakers found in most netbooks and notebooks.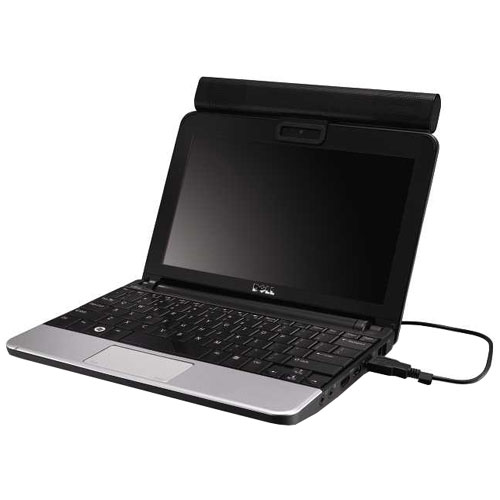 The Dell USB Soundbar is designed to sit on the top of your netbook and by the looks of the images on Dell.com matches up pretty well with the style and size of the netbook.  The Dell PS5111 USB Soundbar delivers a 2 watt output and comes with a hard carrying case for $34.99.
It is similar to the Insignia USB Soundbar sold at BestBuy for $29.99 which is designed to it on a variety of notebooks and netbooks. Soundbars like these offer an affordable and portable improvement over the built-in speakers of many notebooks.
The following hands on video is courtesy of NetbookNews.
Via Liliputing
Advertisement