Last week when OS X Lion received an update to make it compliant with iCloud and the new iPhone 4S, Apple also made a few under the hood changes and three very minor interface changes. They might have gone unnoticed by most, but here they are.
LaunchPad Icons Bigger
If you're like me, you wouldn't notice this because you seldom use it. The icons on LaunchPad grew by 60%, making them much bigger. The smaller icons of the older LaunchPad might have been harder for people with older eyes to see.
Here's the old Launchpad …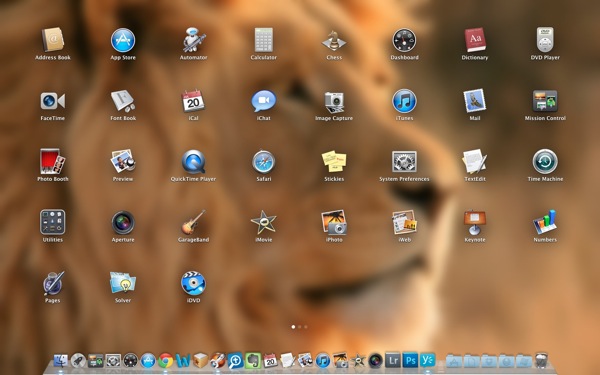 Now compare that to the new LaunchPad below…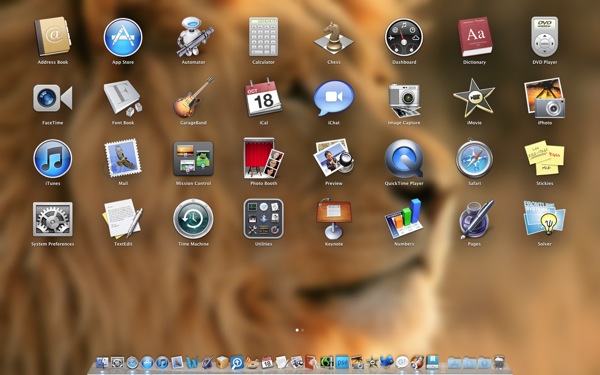 That's quite a difference.
Flags in iPhoto List in Screen Saver Prefs
If you want to use an iPhoto picture as your Desktop background, go into the Desktop & Screen Saver setting in your Settings app. Expand the iPhoto folder and the Places folder and you will now see flags so that you can find photos based on the country where you snapped the picture.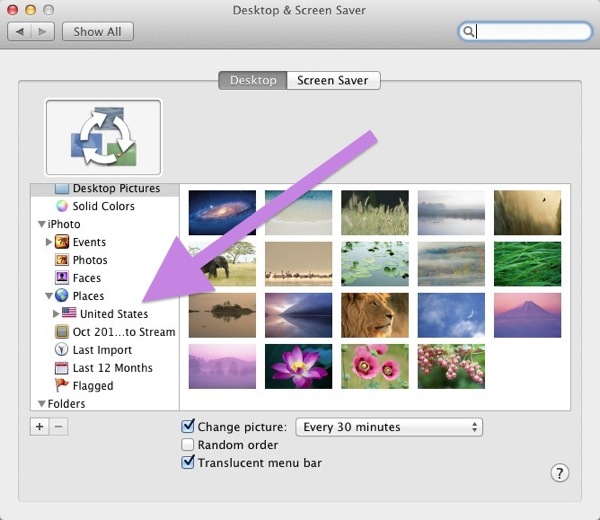 This comes from iPhoto's places tag, and that comes from geotagging in photos or manually added tags. Minor, but helpful!
Remove Apps from Purchased List in App Store
The list of apps you've purchased can now be edited in the Mac App Store. Open the App Store and choose the Purchased tab. Click on the  line of an app you want to remove from the list and a circle with an X will appear next to the Install button. Click that X and you no longer have to see that crappy app that you hate and never plan to use again.

I haven't found a way to restore the app if you later want the list. You could just search for the app from the store and click to buy it again. It will act like it is purchasing the app again, but then it will show the following message…

Drag Files from Desktop to Full Screen Apps in Another Desktop
If you have a picture or some other file on the desktop and want to drag it to a full screen app, which is hiding the desktop, to drop it in an email as an attachment or to upload it to a site the uses a drag-and-drop uploading, then you can do this in 10.7.2. Just swipe with three fingers to the next screen on your trackpad or use the CONTROL+Arrow Key to move to the next clear desktop and drag the icon of the file to the edge of the screen and pause there. It will then slide to the next desktop in that direction (right or left) so you can then drop the file there. This behaves just like dragging iOS icons between screens. You could do this in LaunchPad before, but not in regular desktops.
via TUAW
Advertisement