Welcome to the future. Samsung has announced a new Solar powered netbook with a solar panel built into the lid that is capable of turning 2 hours in the sun into 1 hour of battery life. In addition to solar recharging, the solar-powered netbook is rated for 14 hours of battery life with the standard 6 cell battery.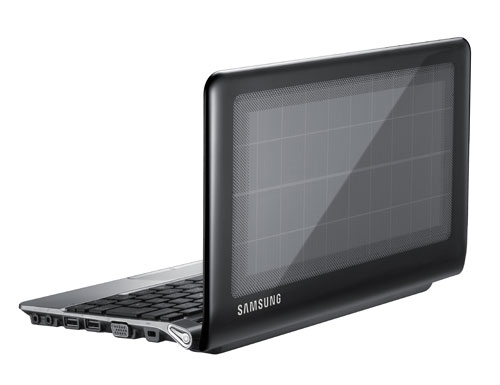 The Samsung NC215S was just announced in Russia with a price of 13,999 rubles, which is about $500 USD. Samsung has not announced any US availability or pricing, but given the cool factor of a solar-powered computer, we had to share this one with you right away.
Under the hood, you get a Intel Atom N570 or N455 processor, 1GB of Ram and integrated Intel graphics. The Samsung NC215S has a 10.1″ display with a 1024 x 600 resolution and thankfully an anti-reflective coating so you have a chance to use the notebook while it is charging up in the sun. Other notable inclusions are a webcam, SD card reader, ethernet jack and USB sleep and charge port.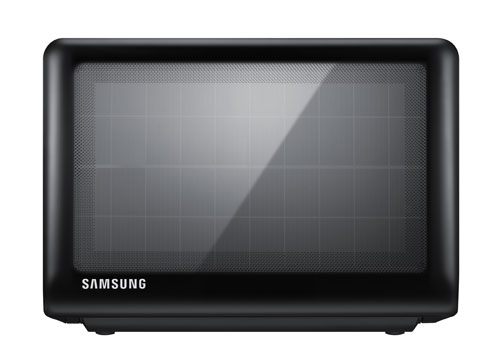 We are excited to see solar panels making their way into gadgets instead of being relegated to add-on accessories. In addition to powering your gadget, the solar panel looks great on the back of this netbook. If we had to choose between the "stylish" finishes most manufacturers are putting on netbooks and a solar panel, we'd definitely pick a solar panel for looks and power.
Right now you can't get a solar-powered netbook like Samsung NC215S in the States, but you can purchase solar panel chargers and backpacks with built in solar panels to charge small gadgets. We would love to see this technology come stateside soon, but the demand for solar powered netbooks is likely small, providing little incentive for a U.S. release.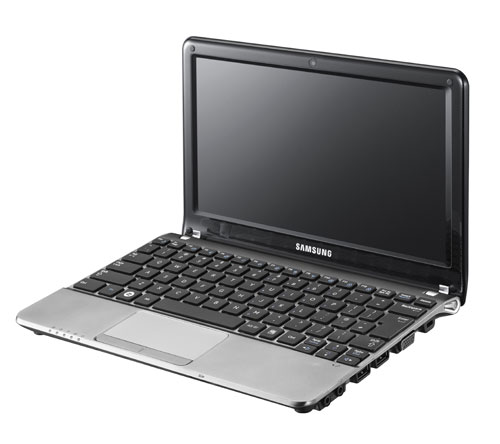 Via NotebookItalia
Advertisement