Samsung caught our attention at CES with notebooks and sliders, but the company also came out swinging the week after with three netbook refreshes including the Samsung NC210, NF310 and NS310 models.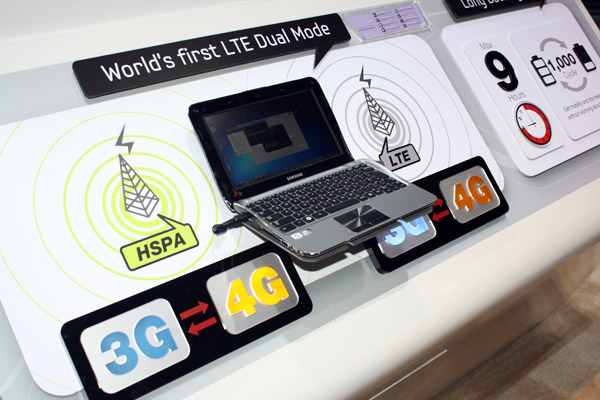 The Samsung NC210 was spotted by Netbook Italia with a 10.1″ display, dual core Intel Atom N550 processor, up to 3GB RAM and up to a 250GB hard drive. The NC210 comes with a VGA port, three USB 2.0 ports, a 4-in-1 card reader and a 6 cell battery. There's also the NC110 which comes with a faster 1.5GHz dual core Atom N570 processor.
Alongside the NC netbooks Netbook Italia also spotted the Samsung NF310, a 10/1″ netbook packing a 4G LTE modem and the NS310 which has a metallic chassis. There aren't any more details or specs available right now.
We'd expect to see the NF310 arrive on Verizon sometime in the near future, and perhaps we will see the other netbooks arrive in various specialty retailer stateside before too long.
Advertisement