Samsung's releasing the 12.1-inch NC20 in the U.S. on March 16 through an exclusive partnership with Newegg.com. The NC20 is the NC10's bigger brother and is the latest entry into the 'is it a netbook or notebook?' category.
The Samsung NC20 will come with a 5900mAh battery, 1.6GHz Via Nano U2250 processor, 1GB of RAM and a 1280px x 800px display.
Our friends over at Laptop Mag got an early review unit and said that it has no problems playing back 720p video in Windows Media Player 11. Joanna Stern's put together a quick video with her first thoughts.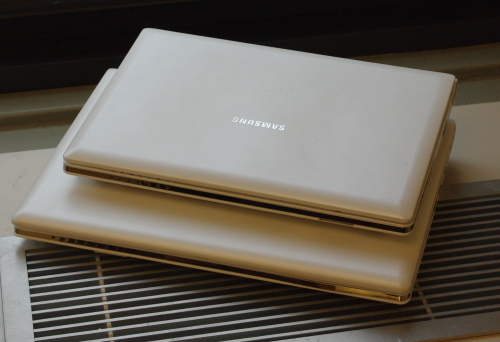 via Laptop Mag
Advertisement