For all customers who bought a new phone at Verizon after Thanksgiving and up to the date of the Verizon iPhone 4 announcement Verizon will offer a $200 debit card if you buy a new iPhone 4 at full retail price. That is $650 for the 16GB model and $750 for the 32GB.
The above link is to the Verizon iPhone 4 FAQ page. FAQ 9 deals with the issue and says:
I just purchased a new smartphone during the holiday season, but if I knew that iPhone 4 was going to be available soon I would have waited. What are my options now?

Current Verizon customers who purchased and activated new smartphones, feature phones or certified pre-owned phones between 11/26/2010, and 01/10/2011, are eligible to receive up to a $200 Visa debit card when they purchase an iPhone 4 at full retail price by 02/28/2011 and return their existing phone. Note: This offer is only available on consumer accounts with five lines or less, who are purchasing iPhone 4 through Verizon Wireless retail stores, telesales, or through verizonwireless.com.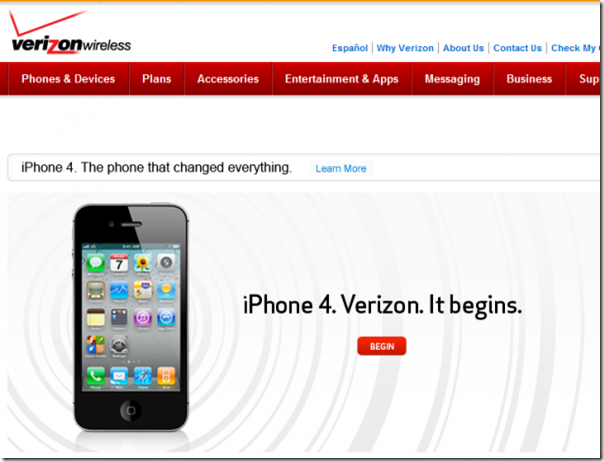 So to qualify you must …
Have purchased a new  phone between November 25, 2010 and January 11. 2011.
Return your previous phone for a refund
Pay full price for the new iPhone 4
This is not that great a deal unless your previous phone was an expensive phone costing more than $200. At that amount you are going to have to pay out about $250 to $350 depending on which phone you want. But give Verizon credit as they could just say, too bad, and make you wait or pay full price with no deal.
Advertisement