While some analysts feel that the notebook is going to be replaced by tablets, a recent survey by Dell and Forrester shows that laptops and notebooks remain in high demand in the workplace, where content creation is key. The survey of employees and IT decision makers shows that despite a consumerization of the enterprise, the notebook is still in high demand.
We spoke with Paul D'Arcy, Executive Director of Large Enterprise Marketing at Dell, to find out what the results of this survey mean and found out that just like the smartphone became a go to second device, the tablet is on the way to becoming a companion device as well. Rather than replacing notebooks and smartphones, D'arcy expects that it is, "More likely that three devices become the norm."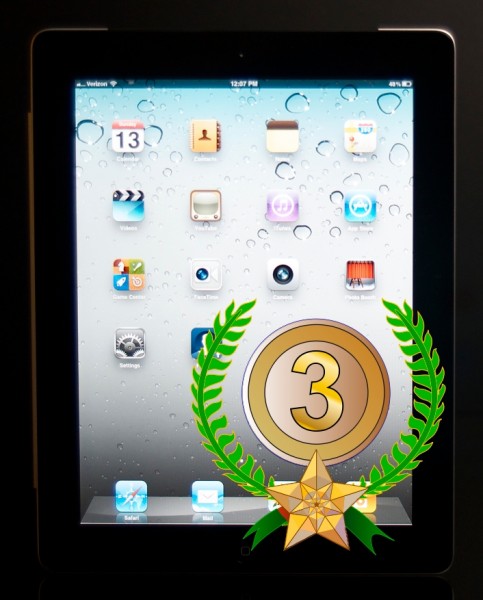 As you can see in this survey of employees and decision makers, the tablet is still way down the list of must have items. There are numerous reasons that tablets haven't invaded the workplace yet including security concerns, but D'arcy tells us that Dell expects to see tablets become a bigger part of the enterprise as more companies, "focus on giving people the right tools to be productive."
The pressure to integrate tablets into the workplace is coming from employees who are looking to use their own tablets and is part of a greater trend of consumerization of the enterprise which started with smart phones and has recently influenced the design and features of some recent Business class notebooks like the Dell Latitude E Family and the HP ProBook which have placed a higher value on looking good; this based on customer feedback.
Unfortunately, the security barrier is still an issue for employee owned devices, especially tablets which have higher rates of theft, and if unmanaged can lead to data losses. Eventually Dell sees IT managers overcoming this issue with tools and systems, some already available, which will manage a multitude of employee owned devices.
Once the security hurdle is overcome, D'arcy expects to see a greater push from the new generation of college graduates, who have had the Internet their whole lives, to be a "strong voice for innovation." These new workers are very likely to keep the notebook as their primary content creation tool, for now, and add a tablet as a third device that takes on a collection of tasks from the notebook and from the smartphone.
If you want to know more about these trends or this study, check out the full report, Tablets Become Nice-To-Have In The Enterprise, But Challenges Lie Ahead report from Dell.
Advertisement