HP has updated the EliteBook and ProBook lines today with new offerings for corporate and business users. The HP Spring 2011 business notebook refresh includes the EliteBook B series, ProBook P series and ProBook S series which air aimed at both large and small businesses. The refresh brings a revamped design, focus on durability and the latest Sandy Bridge processors from Intel.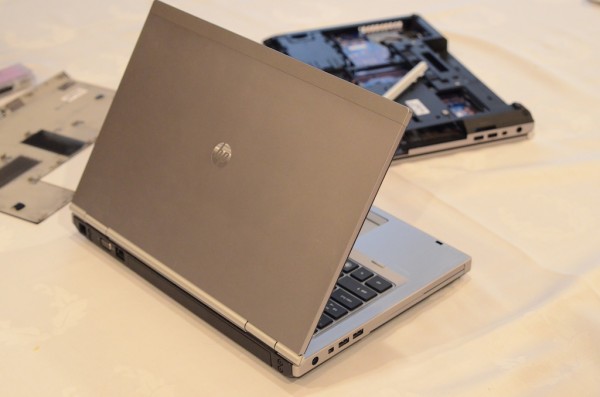 The HP EliteBook p, ProBook b and ProBook s upgrades deliver nine new HP business class notebooks for 2011. You can click the links below to see features, specs, photos and video of each of these new business notebooks from HP.
HP EliteBook and ProBook Update Specs:
Both the new EliteBook and the new ProBook models will come with the newest Sandy Bridge, or 2nd Generation Intel Core i, processors giving a performance boost to the business line. HP has also continued the use of USB 3.0 and has added new graphics options from AMD to select models. All of these business notebooks come with SRS Premium sound, following the recent trend of delivering a better sound experience in business notebooks.
HP EliteBook and ProBook Enhancements and Features:
The new HP EliteBook and HP ProBook models deliver on a collection of enhancements that add to the durability of the notebooks and to the look of the devices.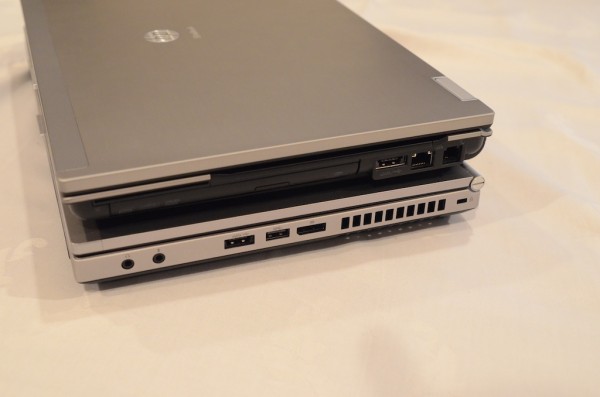 One of the first thing that users will notice are the new cleaner lines on the notebooks and the new tungsten and bead black colors which are part of the overall case design that offers more durability and protection of notebook components.
The new EliteBook models come with a larger touchpad that supports gestures and now comes with an island style keyboard and a cleaner look as the aluminum casing extends through the keyboard. Other enhancements include discrete LED lights so as not to bother users, one touch access to the components and HP DisplaySafe which protects your screen while the notebook is closed with a rubber ring.
Also improved for 2011 is the keyboard drainage hole which should deliver better protection from spills and a microfiber cover over vents to prevent dust build up. If dust does get in, you can access the components without a tool by opening the easy access panel.
The new ProBook s and ProBook p models also come with a metal casing standard all the way from the 13″ models up to the 17″ model.
HP EliteBook Easy Access Panel Video:
HP EliteBook p, ProBook b and ProBook s Pricing and availability:
The entire selection of HP EliteBooks and ProBooks will be available on March 15, direct from HP. The prices are as listed below.
HP EliteBook 8460p – starts at $999
HP EliteBook 8560p – starts at $1,099
HP ProBook b Series – starts at $799
HP ProBook s Series – starts at $579
Advertisement