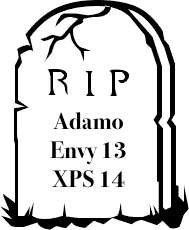 Products come and products go, but lately we've been hearing a lot more about products going. Specifically high priced ultraportables that have been in direct competition with the MacBook Air such as the Dell Adamo and more recently the HP Envy 13, even the Dell XPS 14 wasn't safe as it was put to rest alongside the Envy 13 this week.
For the past few years these high end notebooks had an edge on the original MacBook Air in terms of specs and were competitive on pricing, but after the MacBook Air refresh last year they lost an edge on pricing as well as weight and thickness. And, as it turns out, many users looking for an ultraportable are willing to use a slower Core 2 Duo processor if it means they get an all day battery and an incredibly small form factor.
Why MacBook Air Competitors Can't Compete
High Power, High prices: The current MacBook Air is succeeding in part due to the great balance of price and power. While the older competitors chose to try and beat the original MacBook Air in the Specs department, this also meant that they couldn't compete as well on price — and even less so when the new MacBook Air models came out with lower starting prices.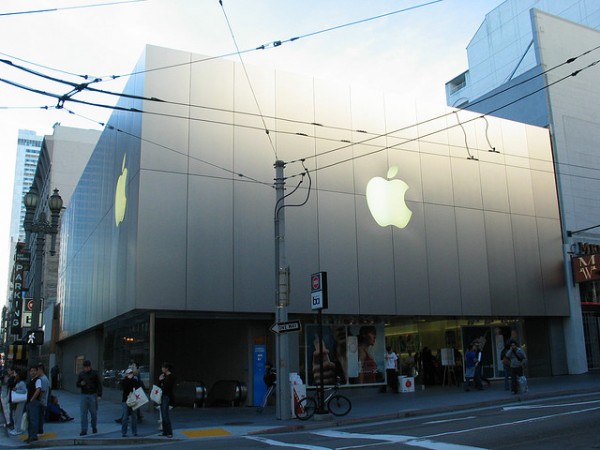 Apple Store – Ping Ping on Flickr
No Retail Presence: It turns out that the lack of a retail presence isn't just leading to higher tablet prices, it's hurting the ability for ultraportables from Dell and HP to gain traction. If you can find someone with an ENVY 13 or a Dell Adamo, go take a look at the notebooks. They are really nice looking machines, that product photos can't do justice. Similarly the image of the MacBook Air are nice looking, but don't do the machine justice.
Now remember the first time you saw a MacBook Air in person at retail or at a coffee shop? Being able to see how thin it really is, is important to the buying process. Because HP and Dell don't have retail locations and you couldn't find the Envy 13 or Adamo in Best Buy, there was really no way to get a look at the notebooks, which is pretty much essential to developing an appreciation for their key features.
Niche Products: As it turns out the market for incredibly powerful ultraportables is small. No, like really small. Apple showed users what can be accomplished with a fast SSD and an older processor and it turns out, that's enough power for many users that want a truly thin and light ultraportable notebook. Apple has positioned the Air as not only entry-level Mac, but also an entry-level ultraportable.
Best Buy – jiazi on Flickr
Market Demands of Average Consumers: Most shoppers are looking for a larger 15.6″ notebook or a small netbook, which means that there aren't a lot of ultraportable 13″ or 14″ notebooks on the shelves in retail. Unfortunately for consumers looking for something more, the market responds to the demands of users and buying habits have made it clear that large low resolution notebooks are what they want. Hopefully the MacBook Air and new thin and light notebooks will spark a desire for something more.
The Future of MacBook Air Competitors: So, what's a PC maker to do? Go thin and light in 2011. The good news is that from the looks of it pretty much every major manufacturer is planning a thin and light notebook this year from Acer, Asus and Lenovo to Dell and HP. We'll have to wait and see if these companies can get to market before the next MacBook Air models arrive and if they can compete on price.
Advertisement