The Lenovo ThinkPad X1 is an exciting new ultraportable notebook that is rumored to arrive soon from Lenovo to take on the MacBook Air. The ThinkPad X1 has just leaked out with a crazy set of specs and an insanely thin body which measures at 21.5mm. The ThinkPad X1 is obviously designed to take on the MacBook Air and Samsung Series 9 ultraportable notebooks.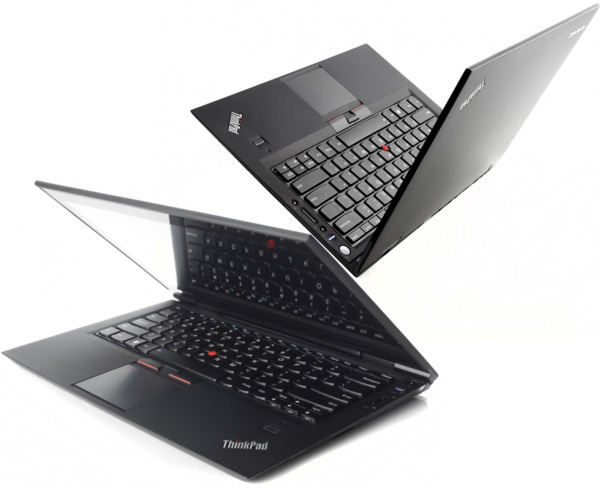 ThinkPad X1 Specs
The ThinkPad X1 is rumored to have a 2nd Gen Core i5 2.5GHz processor, 13.3″ Gorilla Glass screen with 1366×768, 160GB SSD, a single 8GB stick of RAM and an SDXC card reader. These specs are pretty amazing considering the small form factor, but if the leaked price is correct you are paying for the performance.
ThinkPad X1 Battery
The ThinkPad X1 will likely have a non user replaceable slate battery designed to last 3 times as long as a traditional notebook and features 2.5 times faster than the previous ThinkPad batteries. For example, the battery is designed to charge to 80% in just 30 minutes. More info on the battery is available on this PDF from Lenovo's Partner site.
ThinkPad X1 Price and Availability
The ThinkPad X1 has not been formally announced, but leaks point to a May 20th release date and a possible pricing just under $3,000.
ThinkPad X1 Gallery
Advertisement