Apple may have just released a new MacBook Pro, but it looks like they are already working on the next MacBook Pro, which if rumors are true, will bring a totally redesigned case. There had been some rumors of a new MacBook Pro design coming early this year, but the latest MacBook Pro lines focused on adding new processors and the Thunderbolt port rather than introducing a new look.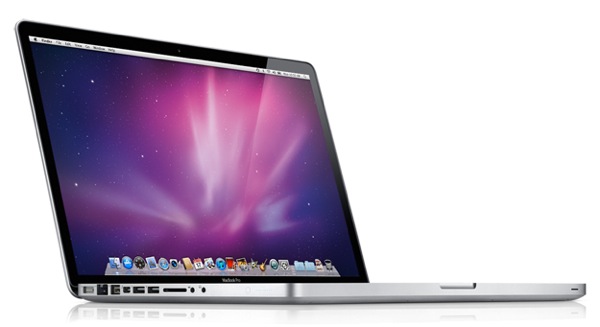 The ne rumor comes by way of MacRumors which cites a reliable source and points to a "new case design" for the next MacBook Pro upgrade. Apple typically refreshes the look and design of the Notebooks every few years, so this isn't a surprise.
Steve Jobs has said that the MacBook Air would be a point of inspiration for future MacBook Pro models, so we can expect to see some thinning and perhaps we will se the end of the optical drive — but that may still be a bit early for some users, even with the Mac App Store.
The rumor is corroborated by an earlier posting at iLounge which pointed to a major refresh in 2011. This rumor stated that there would be a "milestone release" coming in 2012.
The current MacBook Pro design dates back to 2008, when the look and unibody construction was introduced. No specifics are available about what we might expect to see on the next MacBook Pro and at this point there is no reason to wait to buy a MacBook Pro.
For more on the early 2011 MacBook Pro, check out our Review of the Core i7 15″ MacBook Pro.
Advertisement