Microsoft announced earlier this month that they would be accelerating Internet Explorer 9 adoption by automatically pushing it through Windows Update. A lot of users might not be happy with this decision since there are websites and web applications that are still being optimized for the browser. Not everyone want's Internet Explorer 9 automatically installed, so this guide will show you how to stop IE9 from installing automatically through Windows Update.
Microsoft's Announcement about IE9 installing through Windows Update:
Since its availability on March 14th, IE9 has been available for manual download and we are pleased by the early and continued enthusiasm for IE9. We are seeing not only strong customer and business demand, but some of the highest web and application compatibility rates in IE history, not to mention all the sites that are taking advantage of HTML5 and IE9's Windows 7 integration. On March 28th, we began to upgrade existing IE9 Beta and RC users through Windows Update.
How to Prevent Internet Explorer 9 From Automatically Installing

Click Start, type: windows update.

Hit Enter on your keyboard.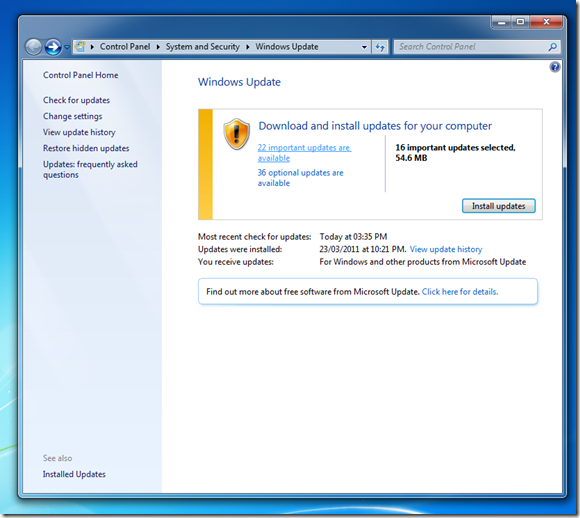 Click the link to view important updates are available.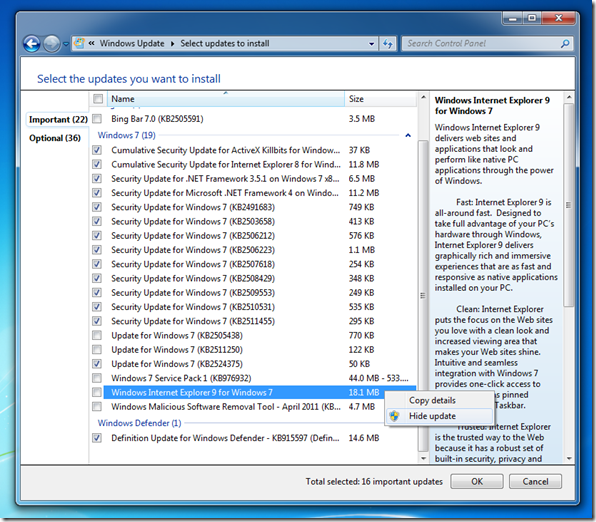 In the list of Important right click Windows Internet Explorer 9 for Windows 7, right click it and click Hide Update.
That's it! Internet Explorer 9 will not install itself automatically.
When you are ready to install Internet Explorer 9, just go back to Windows Update, and under Control Panel Home click 'Restore Hidden Updates'.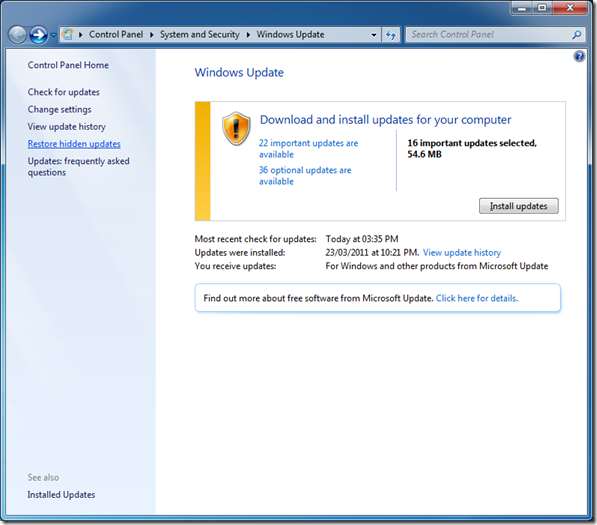 If Internet Explorer 9 was installed automatically, you can uninstall it manually, and your previous version of Internet Explorer will be restored. For more information, check out our guide on to how to uninstall Internet Explorer 9.
Advertisement