Apple has issued two new updates for OS X users. These two updates include a security focused update for OS X and a collection of security updates to the Safari browser, bumping Safari up to version 5.0.5. These updates come along with a new update to iOS 4.3.2, which was pushed out earlier today.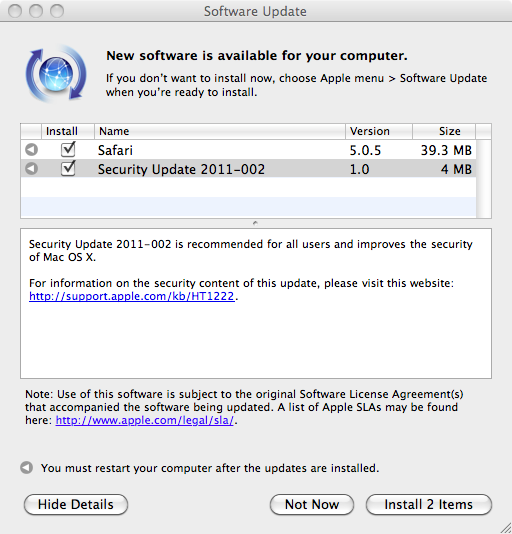 Apple doesn't provide much information about these security updates, but you can see what information is available by visiting the Apple support page. Safari 5.0.5 brings a collection of security updates as well, and is a recommended update for all Safari users, both on Mac OS X Snow Leopard and Windows.
To update, you can click on the Apple in your upper left corner and choose "Software Update…". From there, the software update tool will walk you through the process. Youc an also download the Safari update direct from Apple if you want. Windows users will need to manually update Safari unless they have the Software updater already running on their system.
Advertisement