Hercules has announced two new smartbooks running on the Linux operating system and powered by the ARM processor to its eCAFE netbook line.
The eCafe Slim HD is the slimmest and lightest model in the category while the eCafe EX HD will offer excellent battery life. Both models sport 10-inch displays and run on a customized build of the Linux OS.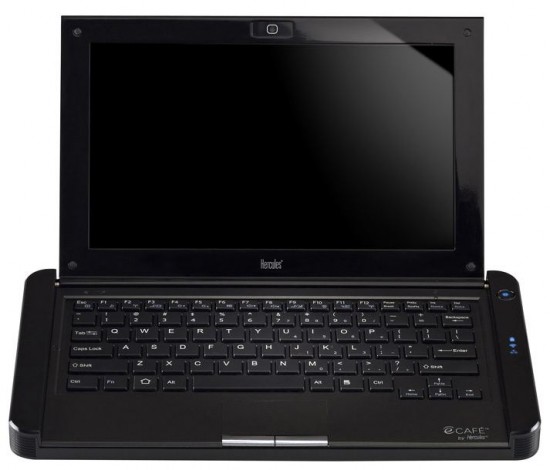 The eCAFE Slim HD features 3 USB ports, an Ethernet port, headphone and microphone jacks, and memory card reader. The device weighs 1.9 pounds. The EX HD model is slightly larger and a little bit more heavier at 2.4 pounds and features a 13-hour battery, and HDMI port, and touch controls. Near instant–on capabnilities will enable both models to wake from sleep in just four seconds.
In terms of internal specs, both models feature an ARM Cortex A8 processor, the eCAFE Netbook Edition OS, 512 MB DDR2 RAM, WiFi b/g/n support, and 1024 X 600 resolution 10-inch displays. There's also a webcam and storage is delivered via flash memory starting at 8 GB for the Slim HD model and 16 GB for the EX HD. There is also a number of pre-loaded software, including a productivity suite for Office documents, an instant messaging app, and multimedia player.
The nice thing about the system is that you can connect it to your main Windows, Linux, or Mac OS X system and synchronize files over to the eCAFE smartbook.
Pricing starts at $229 for the slim model and $269 for the EX HD model.
Via: PC World
Advertisement