AT&T continues the trend of wireless carriers selling subsidized netbooks with the addition of two new Windows 7 netbooks to its lineup. They also are offering a cheaper entry level data package which may appeal to users who don't need as much data on the go.
The new netbooks start at $199 with a 2 year contract and ship with the limited version of Microsoft Windows 7, known as Starter, which removes some features like desktop personalization, multi-monitor support and Aero affects.
The two newest netbooks to join AT&T's subsidized stable are the Samsung Go and the Acer Aspire One; both are $199 with a 2 year contract and equipped as follows.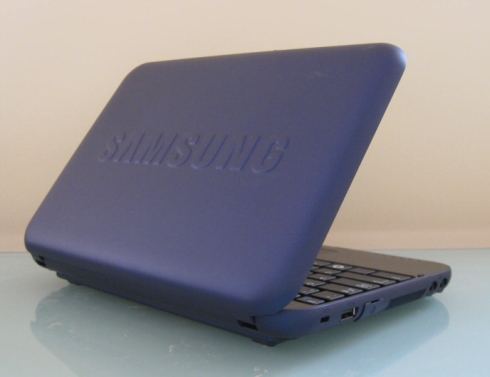 The Samsung Go Netbook weighs 2.8 pounds, features and Intel Atom Processor, a 160 GB hard drive, 1GB of memory, high definition audio, a 1.3 megapixel web camera, simple data sharing connectivity tools and an LED backlit display.
The Samsung Go is a rather unique netbook which has a rubberized case and a chiclet style keyboard. This decidedly different take on a netbook plays into its favor and the midnight blue case stands out from the crowd. For more information on the Samsung Go, which normally retails for $350, check out this review of the Samsung Go.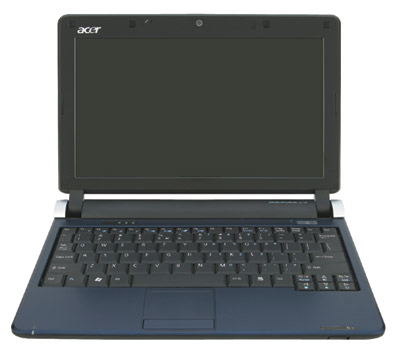 The Acer Aspire One weighs 2.2 pounds and is equipped with an Intel Atom processor, a 160 GB hard drive, 1GB of memory, high definition audio support, two built in speakers, three USB 2.0 ports, a video conferencing feature and a built-in webcam.
The Acer Aspire One is a very popular netbook and is often the subject of sales at retailers, including a rumored $149 price tag at OfficeMax. The Acer Aspire One has long been a netbook offering from AT&T, running $149.99 with a 2 contract, but the new version will cost $199 likely due in part to Windows 7.
In addition to these 2 new netbooks, AT&T has lowered the price of its 200MB a month data plan to$35. This lower price is more reasonable for the low data cap, but still pricey for the occasional user. A 5 GB data plan from AT&T still runs$60 and offers much more bandwidth for the price. Even with the new $35 data plan, buying a subsidized netbook from AT&T or any other carrier isn't cheap. The total cost over two years will run between $1000-$2,000 after you include the cost of the required data plan. Unless you are on the go a lot and don't make use of free wifi at hotels and coffeeshops subsidized netbooks don't make all that much financial sense; especially when you are only saving$100 off of retail prices.
Another thing to consider before purchasing a netbook is that they are great portable devices but, these specific netbooks; don't offer great performance when it comes to watching streaming videos like Hulu. Netbooks in general are good for browsing the web, looking at photos and working on office documents; but not intensive tasks like photo editing or gaming.
Before you make a decision to purchase a subsidized netbook you should look at the current retail cost of the netbook from a store other than your wireless carrier and read our recent article, What You Need to Know About Subsidized Netbooks From AT&T and Verizon.
Advertisement