Eurocom is best known for their incredibly, some might say insanely, powerful notebooks have just announced support for an even faster processor in the Panther 2.0 mobile workstation. The Panther 2.0 Super Notebook can now be configured with an Intel Core i7-990X processor clocked at 3.46GHz with the ability to achieve 3.73Ghz when TurboBoost is activated.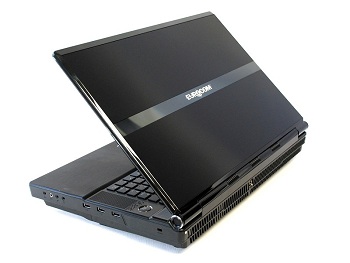 The Panther 2.0 Super notebook has a 17.3″ Full HD screen, multiple processor options up to the highest Core i7-990x added today, support for up to 24GB RAM, multiple hard drives and an impressive array of graphics choices from AMD and NVIDIA.
Intel Core i7 990X Extreme Edition features:
3.46 GHz core speed
Up to 3.73 GHz with Intel Turbo Boost Technology
6 cores
12 threads
12 MB Cache
3 Channels DDR3 1066 MHz memory
32nm manufacturing process technology
6.4 GT/s Bus Speed
"The i7-990X gives our clients a super powerful, unlocked processor that is built for unmatched performance" said Mark Bialic, President of Eurocom in a press release about the new option, adding, "Customers can now match the Intel i7-990X extreme processor with AMD Radeon HD6970M and NVIDIA GTX 485M video cards for a super computer experience inside a notebook form factor."
The Panther 2.0 starts at $2,999. Adding the Intel Core i7-990X processor bumps the price up to $3,683 — and that's before tacking on the high-end graphics cards which can jump the price over $4,000 pretty quickly.
Advertisement