Intel continues to push the boundaries of what you expect a laptop, or Ultrabook, to do. At the company;s CES 2012 press conference Intel showed off a new security feature that simplifies and secures online purchases.
Tap to pay has moved from credit cards to smartphones, and now Intel wants to change things again, but instead of tapping your Ultrabook to pay, you'll be tapping your PayPass credit card on your Ultrabook to make an online purchases.
As you can see in the demo below, an Intel employee is able to make an online purchase, filling out all of his purchase details and credit card information, with a tap on a NFC enabled UltraBook.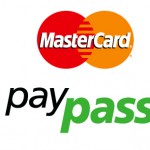 If you have a PayPass MasterCard, and possibly a PayPass enabled smartphone running Google Wallet, you will be able to skip entering your information and make payments online with a tap, turning your computer into a credit card reader.
This technology won't be in the more affordable Ultrabooks coming out over the next few months, but hopefully we'll see this integrated in a meaningful way in the next year, perhaps in one of the new and exciting form factors, or with Windows 8.
Advertisement