Lenovo and Intel have teamed up to deliver a new netbook designed for classrooms worldwide. The Lenovo Classmate+ PC is a 10.1″ netook powered by the standard Intel Atom netbook processors and is designed to improve the leaning experience of children in kindergarten through 8th grade. The Classmate+ can be purchased by schools worldwide.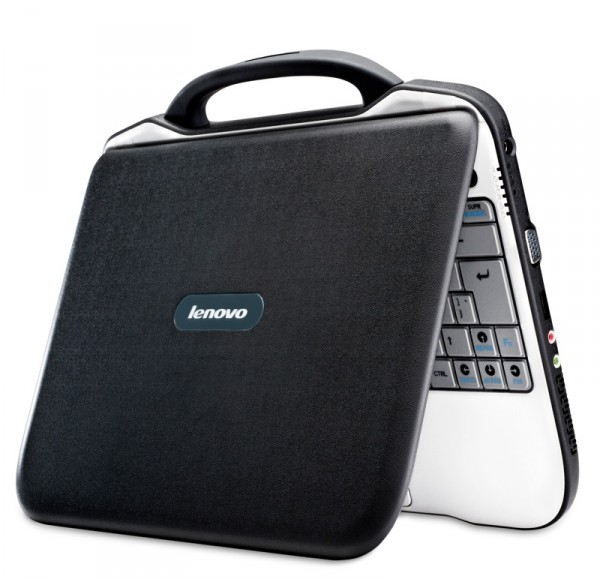 The Lenovo Classmate+ comes with Intel Learning Series Software ready to go as soon as schools and children open up the netbooks. This software is designed to make learning and e-learning easier for students and teachers. The Lenovo Classmate+ PC isn't available for individual purchase right now, but the hope is that netbooks like this will find their way into schools across the U.S> and across teh world to help children learn and prepare themselves for the digital future.
The first set of Lenovo Classmate+ PCs will be going out later this year when the the Organization of Ibero-American States will  deploy the first wave of 158,000 Classmate+ netbooks to students across Argentina.
"As the fastest-growing PC company in education, we are committed to creating education solutions that improve schools' efficiency, as well as leading initiatives to evaluate how technology can measurably improve learning outcomes," said Michael Schmedlen, director of Worldwide Education, Lenovo in the Classmate+ announcement. "Our work with Intel to offer products like the Lenovo Classmate+ PC will create more opportunities for K-8 administrators, teachers and students to realize the benefits of technology-enriched 1:1 learning experiences."
The netbooks run Windows 7 and have webcams which helps facilitate distance learning. The webcams can also be used by students and classes in Argentina and across the world to connect with students in the U.S. for learning experiences that will benefit both classes.
In order to survive in the hands of kids, Lenovo has made the Classmat+ PCs rugged with spill resistant keybaords and has drop tested them so that the netbooks can withstand the rigors of a child owner.
Educational institutions worldwide can order the Classmate+ PC. If this interests you, forward this page to your local school system's IT person or your child's teacher. Prices vary by region.
Lenovo Classmate+ Gallery:
Lenovo Classmate+ Specs:
Advertisement