If you have ever received a Pages document on a Windows PC or any other computer that does not have Apple's word processor loaded, you have been unable to view the document easily. Thanks to the recent addition of 12 new file formats to Google Docs compatibility list, anyone can open and view a Pages document.
First, to open the Pages document in Google Docs, the user must have a valid Google Apps account. This comes standard with any Gmail account. If you don't already have one, sign up for a free account. After signing into the new Gmail account, find the Documents link in the upper left part of the screen. Now click the Upload button on the left.

From the next screen, either drag and drop the file into the box that says "Drag and drop files here" or choose the "Select files to upload link" below that. In our experience the Drag/drop box was not working on a Mac. It could just be an anomaly.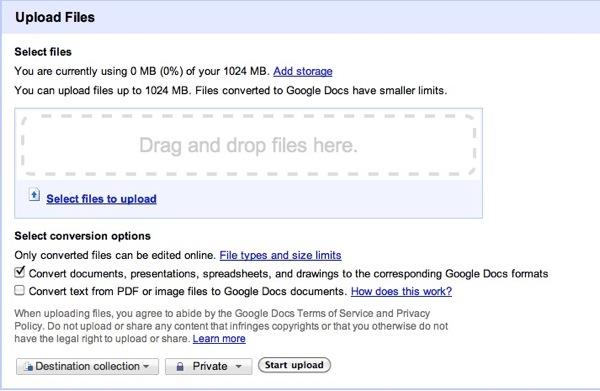 Select the Pages file, if you choose the link instead of drag/drop, and it will start to upload. If you wish to import the file into a specific collection, do so before hitting the "Start upload" button by choosing the Destination collection drop down button (see above). Also the privacy option can be selected here too.
Once the file is uploaded, there will be a link to view it within Google Docs on the resulting page. The image below shows that it worked flawlessly on the document we tested.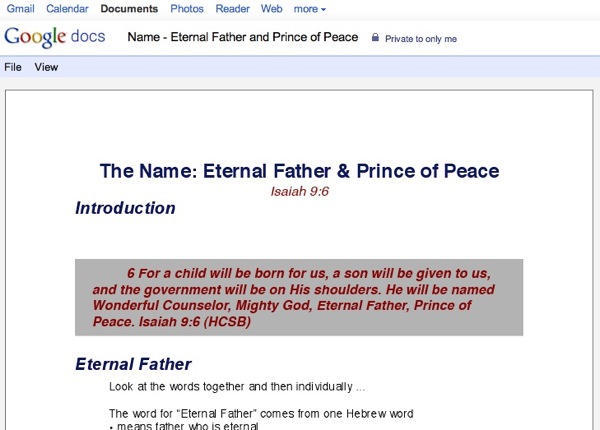 Unfortunately Numbers and Keynote files are not supported. Below is a demonstration video we made.
Advertisement