Sony has announced a new line of notebooks this week called the VAIO C series which includes the new 14.4″ Sony VAIO CA notebook. The VAIO CA notebooks come in neon orange and neon green and underneath the bright exterior there are a collection of components optimized for delivering a multimedia experience such as the latest intel Core i processors, Intel Wireless Display 2.0 and discrete graphics options.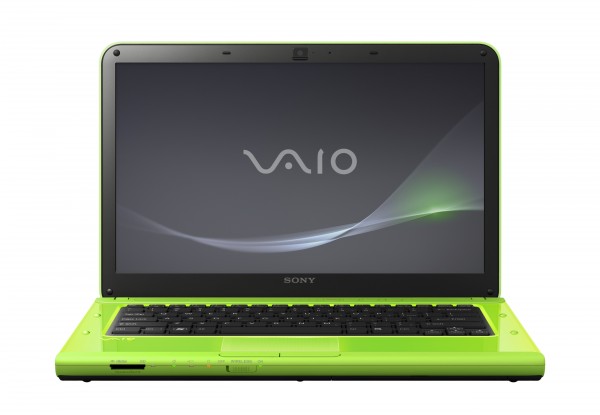 Sony VAIO CA Specs:
Powering the VAIO CA notebooks are the Second Generation Intel Core i5  processors with TurboBoost 2.0 which can automatically boost your speed when you need extra power so that you don't get bogged down waiting for a video to finish rendering or when you need the extra power during a game. The Gaming boost can be amplified with the AMD Radeon HD 6630 graphics processor with 1GB RAM that is available on select VAIO CA models. Select models can also be configured with a Blu-Ray player.
The Sony VAIO CA notebooks are available with a 14.4″ display and the option of upgrading to a full HD 1080p display for users who desire a high-resolution monitor. For users who want to share what's on their screen, the VAIO CA is equipped with Intel Wireless Display 2.0 which can stream your content in 1080P to your HDTV with a separate adapter. The WiDi 2.0 adapters will be available from numerous retailers for around $99.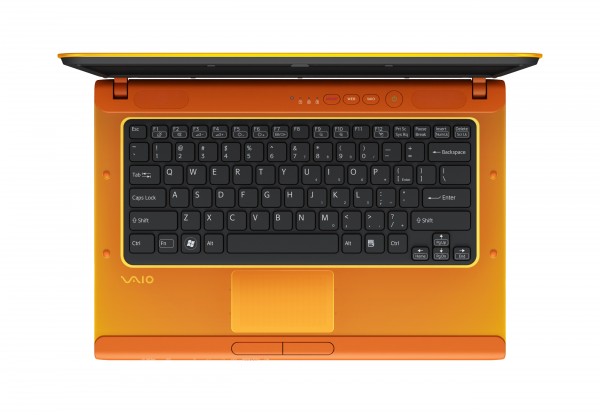 Sony VAIO CA Features:
Another plus for the VAIO CA is the inclusion of the Sony Imagination Studio Suite 2 VAIO Edition software suite which includes numerous tools for users to get started creating multimedia content. This software package is essentially iLife for PCs with a Sony Vegas™ Movie Studio HD Platinum, Acid Music Studio, Soundforge and more. The Sony VAIO CA also comes with the Adobe Acrobat Standard to round out the out of box experience.
Other cool features include the ability to use your VAIO C series notebook to navigate the menus on your Playstation 3 or BRAVIA HDTV. The VAIO CA notebooks will also come with a backlit keyboard standard for ease of use in low light environments and a HD webcam that is optimized for low light settings.
Sony VAIO CA Price and Availability:
The Sony VAIO CA 14.4″ notebook will be available on March 13th with a starting price of $880 from SonyStyle and from select retailers including ABT Electronics, B&H Photo, Fry's Electronics, J&R Electronics and MicroCenter.
Sony VAIO CA Gallery:
Advertisement