We've already told you about the rumors that an iPad 2 announcement is coming by the end of Feb, but now rumors say the iPad 2 will be announced on the same day as iOS 4.3, which has already shipped to developers and that the device is already being manufactured.
Macgasm has a report saying that Apple will reveal the new iPad at an event showing off the new iOS 4.3. It will be a "one more thing" add-on at the end of the announcement. The rumor is based on German site, Macnotes, which claims to have a source inside Apple.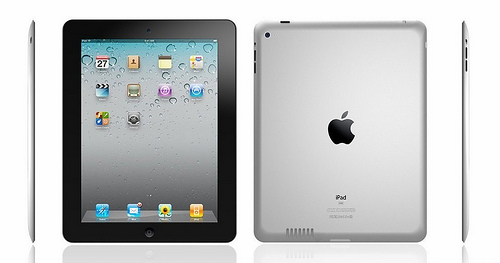 The actual date that the iPad 2 will ship is between April 2-8, according to the Macgasm report. The Wall Street Journal says they are already in production now. They also have what they believe to be an actual image of the leaner, thinner device bearing a camera hole on the back and speaker slots at the bottom (see above).
We are suspicious of the date, as that is just five days away from the date of this post's writing, and also on a Sunday. Invitations would have gone out already. But while the date may be inaccurate, the possible announcement coming soon might not. The Feb. 13 date is based on reports from two reporters with close ties to Apple who let the date slip while covering the possibility of Wi-Fi tethering for the iPhone 4 coming to AT&T via the iOS 4.3 update.
Advertisement