For those who use the Apple Wireless Keyboard and Magic Trackpad with their MacBooks, there is now a Kickstarter project called the aTrackt that will keep the two together while working at a desk or taking the computer to the living room. The video below shows the problem – Apple's Magic Trackpad has a way of wandering off as people use it due to its lightweight build.
The goal of aTrackt is to keep your Magic Trackpad from sliding around. We prefer a regular mouse, but for trackpad aficionados, this looks like an interesting solution to the wayward sliding trackpad problem. The aTrackt is made of a sturdy steal, so it doesn't look like you will have to worry about breaking it. The aTrack Go is for when you hook up your notebook to a larger display and want to use it in a lean back environment or for making presentations using both the keyboard and trackpad. Of course desktop users will really get a lot of use out of this product.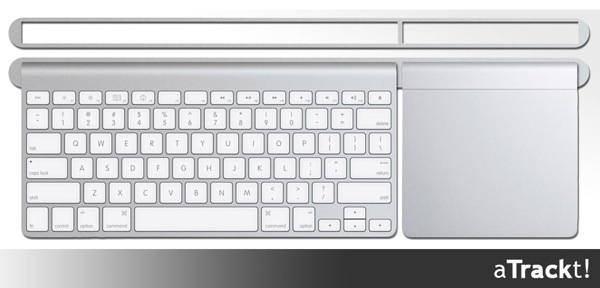 Kickstarter is the unique website where inventors post their product ideas hoping to get user investment in order to start actually producing these products. In the case of the aTrackt the user pledges a buck or two just to help out, with no return. A pledge of $40 will get you one from the first run of the product when it is finished being manufactured. This includes shipping. For $75 you will get two and for $90 you get the aTrackt Go. There are other higher levels if you want a combination of one of each or different colors. The maker says the regular price will be $49 and $99 for the aTrackt and aTrackt Go.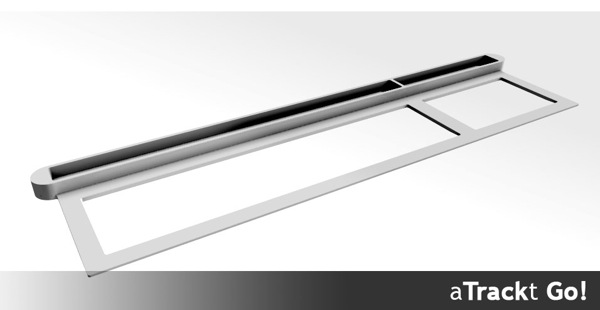 Advertisement