We've seen batteries that can be recharged over USB but the AA USB takes this concept a step further adding a 4GB flash drive to the battery so that you can keep your data with you and power your battery eating gadgets.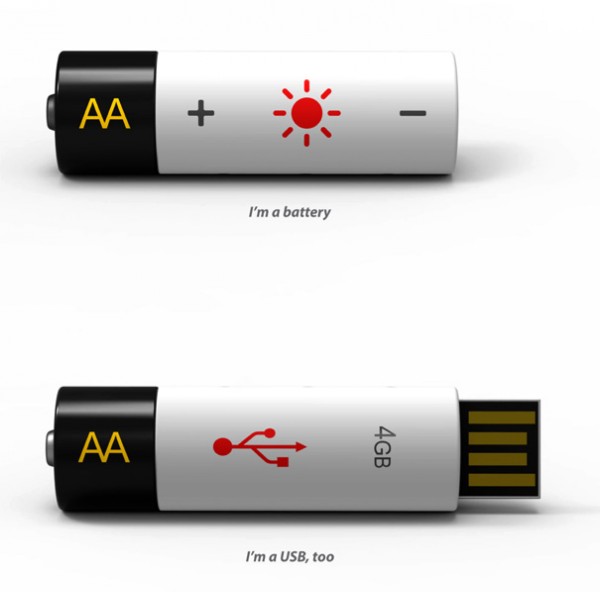 The AA USB is the size of a standard AA battery with a built in 4GB flash drive that pops out of the "-" end of the battery for data transfer and charging.
Unfortunately right now the gadget is just a concept so you can't buy one, but if you like the idea you can take a closer look over at Yanko Design.
Via DVICE
Advertisement