Now that the MacBook Air 11″ and 13″ models have had time to gain a following users are starting to see a range of MacBook Air bags and MacBook Air cases designed to fit the slim Apple laptop. Users who want to take advantage of the small form factor and weight of Apple's ultraportable will find the following cases and bags a good fit.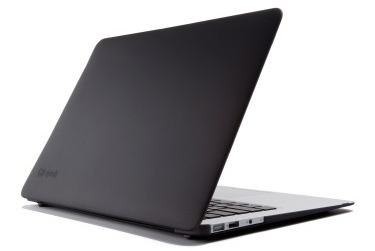 Speck SeeThru Case and SeeThru Satin MacBook Air Cases – $49.95
These just released MacBook Air cases fit like the MacBook Pro cases that Speck is known for, but are form fitting for the new MacBook Air 11 and MacBook Air 13. The cases currently come in clear and black. We particularly like the Black SeeThru Satin MacBook Air case which lets the Apple logo shine through and looks really classy.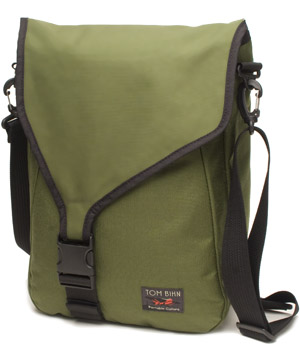 Tom Bihn Ristretto for MacBook Air 11 and Ristretto for MacBook Air 13 – starting at $110
These two MacBook Air bags from Tom Bihn aren't just spectacular to look at, they also cater to users who want to keep things simple and slim while on the go. From the Tom Bihn description these bags are designed to allow you to carry your MacBook Air and the essentials such as your, " wallet, keys, iPhone or cell phone, notebook, pens, business cards, and a small water bottle."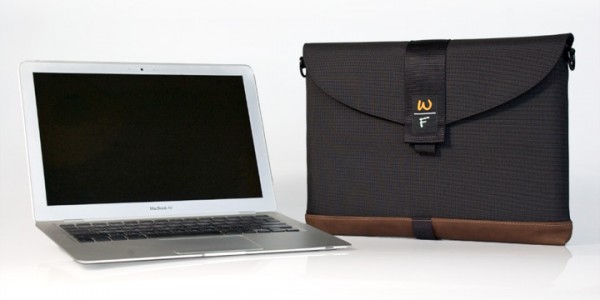 Waterfield MacBook Air SleeveCase for MacBook Air 1 and MacBook Air 13 – starting at $39
The MacBook Air SleeveCase from Waterfield is a slim case that provides a large array of options for carrying your MacBook Air from leather trim flaps and optional D-rings for adding a shoulder strap. When we reviewed the Waterfield SleeveCase for the MacBook Air our reviewer was duly impressed with the case.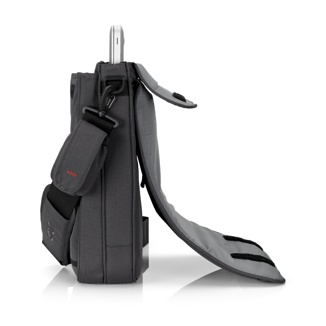 STM Small Alley Shoulder Bag – $39.95
This slim shoulder style bag holds your MacBook Air 13 with enough room for users who need more than the bare minimum. There's room for some files or books as well as mesh pockets to keep your adapters and cables in order.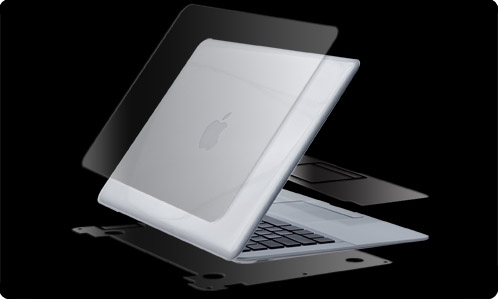 Zagg Invisible Shield MacBook Air Skin – $54.95
If the bare minimum is what you want, check out this full body coverage skin from Zagg. The Invisible Shield skins have long been popular for smartphones and now you can get them for the MacBook Air. This skin allows you to protect the finish of your MacBook Air without adding any bulk or noticeable weight.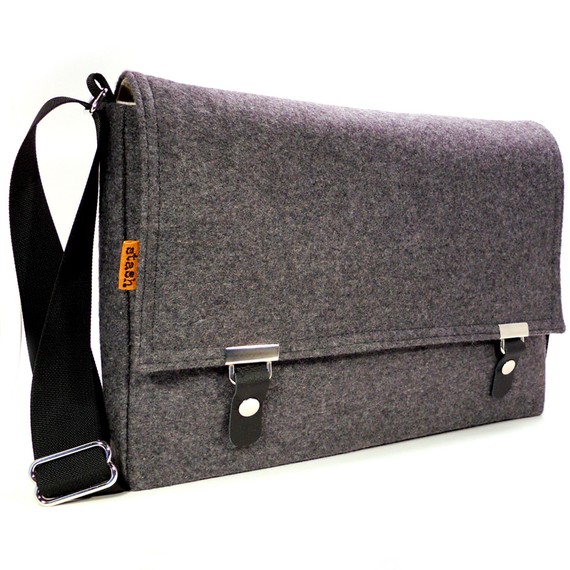 Stash Messengar Bag for 11″ MacBook Air – gray Wool – $115
With a look all its own the MacBook Air 11 messenger bag from Stash is an eye-catching way to carry your new MacBook Air around. With an adjustable shoulder strap and numerous pockets this bag is a good fit for those who want to look good while on the go.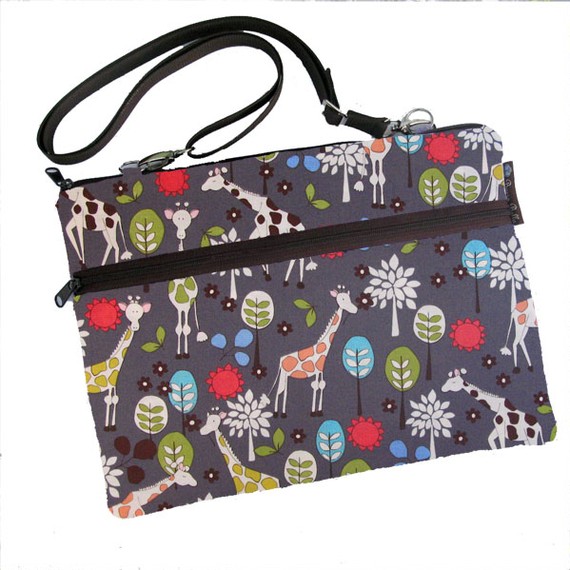 BorsaBella MacBook Air 11″ Bags – $46
These colorful bags feature fun prints that provide MacBook Air protection with a bit of style. The bags have a front pocket for your cables while inside your MacBook Air is wrapped in layers of fleece and quilted fabric to protect from bumps and scratches. The bag is also machine washable in case you like to clean your case often.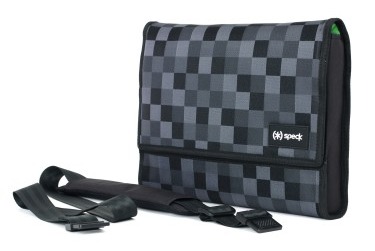 Speck TuckPack – $39.95
The TuckPack is designed for any notebook up to 13″, but in using it for the past few months as one of our go to MacBook Air bags we like the extra room which allows us to carry a MacBook Air 13″ and an iPad. We can also fit in a charger if needed in the small front pocket. The shoulder strap is sturdy yet detachable in case you want to carry the bag or put it in a backpack.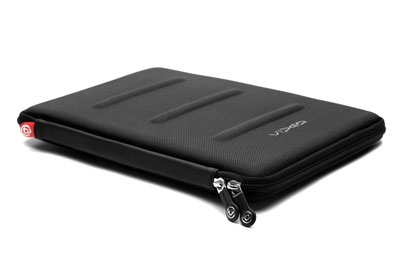 Booq Viper Hardcase 11 –  Black & Red MacBook Air 11 Case – $49.95
The Viper Hardcase from quintessential Mac Bag maker Booq is specially designed to fit the new MacBook Air 11 laptop with a water resistant exterior and a neoprene and nylon interior that comes in a sharp black and red color scheme. The Viper Hardcase has room for your power adapter and a few other items.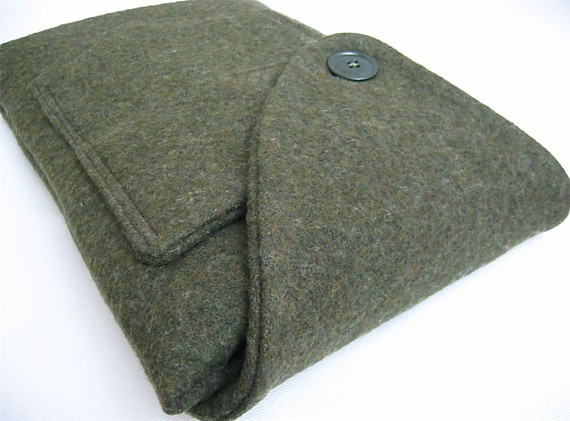 Blythe iSockit 11 inch MacBook Air Case – starting at $90
Looking for a unique MacBook Air case? Look no further than the iSockit MacBook Air case which is handmade from vintage Army blanket fabric that closes with a smart green button. The iSockit is also available in several patterns and fabrics if Army green isn't your thing.
Advertisement