Eurocom, makers of highly customizable and powerful laptops, announced a new addition to the Eurocom family, the 15.6″ Racer notebook which the company claims is the, "Most Powerful 15″ Notebook on the Planet". While we haven't been able to vet this claim, it is a pretty damn powerful machine.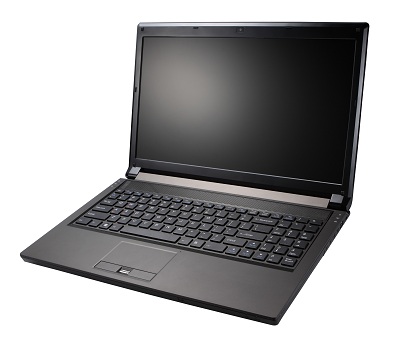 The Eurocom Racer will packing the latest Intel 2nd Generation Intel Core i7 or Core i5 processors including the option of up to a Intel Core i7 2920XM Extreme Edition with 8GB of L3 cache. Additionally, the Racer will support up to 32GB of RAM thanks to the availability of four memory slots.
On the graphics side the Racer can handle GPUs from AMD or NVIDIA with the ability to handle up to the AMD Radeon Mobility HD6970M or the NVIDIA Geforce GTX 485M GPUs. The support of high power graphics options comes thanks to the 180W power adapter that delivers juice to this mobile workstation.
Needless to say, the Eurocom Racer's battery life isn't listed, but you'll probably want to keep close to a power outlet.
Eurocom Racer Specifications:
Display:

15.6-inch Full HD 1920-by-1080; Backlit LED Display with Glossy/Matte Surface

Memory:

up to 32GB; 4x RAM sockets, DDR3 1333/1600 MHz

VGA:

Modular Design; MXM 3.0b; 100W; supports both NVIDIA Geforce, Quadro and AMD GPUs; single VGA operation

Processor:

supports Sandy Bridge line of Intel i5 and i7 Core processors; up to Intel Core i7 2920XM Extreme Edition with 8GB of L3 cache

Storage:

up to 2 physical drives, SSD, hybrid or mechanical, up to 1.75TB of storage.

Card Reader:

9-in-1: MMC/RSMMC SD/MinSD/SDHC/SDXC MS/MS Pro/MS Duo

Ports:

2x USB 3.0; 2x USB 2.0; DVI-DL; 1x IEEE1394a; 1x eSATA; 1x HDMI out; 1x Headphone jack; 1x Microphone jack; 1x S/PDIF out; 1x Line-in; 1x RJ45 for LAN

Communications:

1Gigabit LAN on-board; optional WLAN N or Bluetooth + WLAN Combo and/or 3.75G Mini Card UMTS/HSDPA
GPU Options
NVIDIA Geforce GTX 485M
NVIDIA Geforce GTX 480M
NVIDIA Geforce GTX 470M
NVIDIA Geforce GTX 460M
NVIDIA Quadro FX 3800M
NVIDIA Quadro FX 2800M
AMD Radeon Mobility HD6970M
Processor Options
Intel Core i7-2920XM
Intel Core i7-2820QM
Intel Core i7-2720QM
Intel Core i5-2520M
Intel Core i5-2540M
Advertisement